Sometimes in life, you get lucky and meet smart, kind, amazing people.
When that happens, you just have to let others know about how awesome these people are.
That's what I'm doing today. I'm honored to know the following amazing folks, who have been especially supportive of Writing and Wellness, and are just awesome, in general. They're all creative and producing wonderful things in their various specialty areas.
I encourage you to check out their sites and their books!
---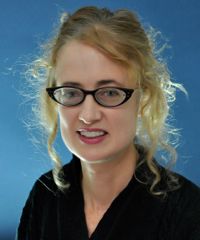 Beth Castrodale has worked as a newspaper reporter and book editor. Her debut novel, Marion Hatley, was a finalist for a Nilsen Prize for a First Novel from Southeast Missouri State University Press, and it was published in April by Garland Press.
Her newest novel, In This Ground, was just accepted for publication by Garland Press. Beth has published short stories in such journals as Printer's Devil Review, Marathon Literary Review, and Mulberry Fork Review. To learn more about Beth's work and sign up for her email newsletter, visit her website.
Beth will soon be appearing on Writing and Wellness with a wonderful piece on writing through grief.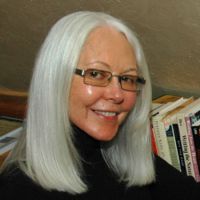 Nan Sanders Pokerwinski is a former Detroit Free Press science writer and contributing editor at Health and Alternative Medicine magazines, with freelance articles also published in Fitness, More, Dallas Morning News and other print and online media. Her journalistic work, under the byline Nancy Ross-Flanigan, has garnered awards and a Pulitzer nomination.
Excerpts of her memoir-in-progress, Mango Rash: Survival Lessons in the Land of Frangipani and Fanta, were finalists for the 2015 and 2017 Tucson Festival of Books Literary Awards, the Northern Colorado Writers Top of the Mountain Book Award, and the New Millennium Writings Literary Award and have been published in Colere. Find more about Nan at her website, or connect with her on Twitter.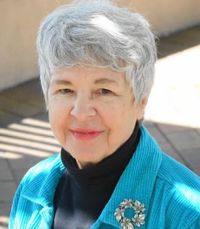 Patricia Stoltey (aka Pat) lives in Northern Colorado with her husband Bill, Katie Cat, and Sassy Dog. She has written two amateur sleuth mysteries, The Prairie Grass Murders and The Desert Hedge Murders. Her standalone, Dead Wrong, was a finalist for the 2015 Colorado book awards in the thriller category.
The release date for her newest novel, Wishing Caswell Dead, is December 20, 2017. The hardcover is available now for pre-order. Pat will be talking about her decade-long experience with this book on Writing and Wellness soon. Meanwhile, you can read more about her in her previous post, "When Pain Makes it Hard, How to Keep Writing."
Find more about Pat on her website, or connect with her on Twitter and Facebook.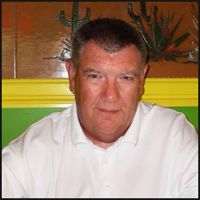 Dave Burnham is an English-born horror writer who lives in New England with his wonderful wife, Kathy. After more than 25 years working as a freelance journalist, photographer and editor, he fulfilled a long-held ambition and began writing the kind of stories he enjoys reading—horror.
Dave has a huge pile of unread books and several large notebooks full of ideas. He has just begun working on the outline and plot of his first full-length novel.
Find more about Dave on his website, or connect with him on Facebook and Twitter.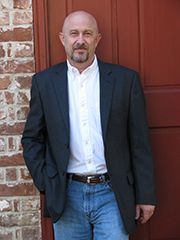 Chuck Barrett is the bestselling author of the Award-Winning Gregg Kaplan series— BLOWN—and Jake Pendleton series—Breach of Power, The Toymaker, and The Savannah Project, and his latest 2016 release, DISRUPTION. He is a Florida native, a graduate of Auburn University, and a retired air traffic controller. He also holds a Commercial Pilot Certificate, Flight Instructor Certificate, and a Dive Master rating. He enjoys hiking the Rockies with his wife, Debi. They currently reside in Colorado.
For more information on Chuck and his work, please see his website, or follow him on Facebook, Twitter, or Goodreads. You can also read his previous posts on Writing and Wellness: "What's It Really Like to Write a Thriller Novel," and his wellness feature.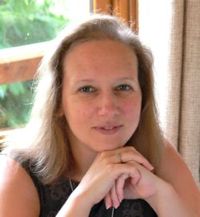 Suzanne Rogerson lives in Middlesex with her hugely encouraging husband and two children. She attempted her first novel at the age of twelve. She discovered the fantasy genre in her late teens and has never looked back. Giving up work to raise a family gave her the impetus to take her attempts at novel writing beyond the first draft, and she is lucky enough to have a husband who supports her dream—even if he does occasionally hint that she might think about getting a proper job one day.
Suzanne's first fantasy novel, Visions of Zarua, is a character-driven standalone novel. She will be appearing again soon on Writing and Wellness to talk about her new release, The Lost Sentinel, soon. For more information on her and her work, please see her website, or connect with her on Facebook, Twitter, and Intagram.
You can also read Suzanne's piece on learning to self-publish here on Writing and Wellness: "How Publishing Taught Me to Be More Self-Reliant."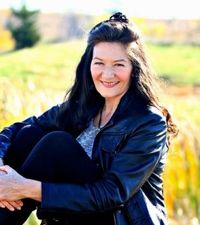 Ulrike Selleck, Healing Voice Expert, is the author of Sing Yourself Well in 7 Seconds and a fourth-generation musician and classical singer. At age 32, she experienced a major health crisis. Dr. Deepak Chopra told her to heal by learning to sing, speak up and express herself. Ulrike has since performed for thousands, and showed hundreds of students and clients—many of them non-singers—how to use the power of their voice for better health, happiness, energy, and confidence. Her goal is to awaken the voice of millions.
Ulrike's powerful online video course is available at SingYourselfWell.com. For personal intuitive wellness consultations, healing sessions, or voice lessons (all via Skype) please contact Ulrike at Ulrike at SingYourselfWell dot com. You can also read more about her journey to find her own voice on her Writing and Wellness post, "A New Way for a Writer to Find her True Voice."
Tags: amazing writers, fantasy, literature, mystery, thriller, writing