I have a specific health issue that began before I started writing in earnest, but which has been worsened by and made writing more difficult.
I have cervical (neck) disc and bone degeneration, which results in nerve irritation and neck, arm, and hand pain. I have trouble moving my fingers to type.
Sitting at a computer (or anywhere, really) exacerbates it greatly. And unfortunately, my medications to treat the issue (pain medications and others) cause brain fog, short-term memory loss, and fatigue.
It has slowed my writing, which is frustrating.
Trying to Write with Disc and Bone Degeneration
I try to move often, even if it's just to use the restroom and get a snack or put in a load of laundry. I've rearranged my desk (careful monitor placement to optimize posture) and I sometimes wear a back brace to help prevent myself from drooping into poor posture.
To combat the mental issues, I try to reserve my writing time for when I'm most able to concentrate, which is usually in the evening. I tried using a speech-to-text program to avoid the typing problem, but I find I need my fingers on the keyboard to think. Silly, I know—but I actually have specific keys that are worn down from rubbing them while I ponder.
At this point, the mental aspect is the most troublesome.
It's Scary to be a Writer Faced with a Mental Limitation
Depression and combating the mental deterioration caused by my medications [is my most difficult emotional challenge].
It is frustrating having a physical disability that limits my function, but it is far scarier to be faced with a mental limitation.
The combination sometimes leads to feelings of hopelessness and despair. I mean, really—how unfair is it for a writer to have a condition that impacts their work both physically and mentally, and especially when I've only just begun my career in writing?
It's like a singer losing their vocal chords and being unable to remember the words to their own songs. I am grateful that it hasn't completely prevented writing at this point, but some days I struggle with depression and finding motivation to overcome the obstacles.
Writing is My Best Coping Mechanism
I enlist my family and friends in writing groups as support and motivation to keep pushing.
But, ironic as it is, writing is perhaps my best coping mechanism.
When I'm overwhelmed, I use those emotions and write about the anger, frustration, and despair. I pour those dark thoughts into an essay or story, and it provides a release that allows me to move past it for a time.
The Darkest Moment: The Sophomore Novel
So far, my darkest moment has been the difficulty of the sophomore novel.
With worsening health and resurgent self-doubt, I'm struggling to find the story and words. That inner voice squashes every idea without allowing for exploration. I haven't overcome it yet, but I'm confident I will.
What's the One Thing That Has Kept You On Your Path?
I suppose the lack of other choices.
My health limits my ability to work outside the home, and my writing skill and desire is a logical solution to those limitations.
Advice for a Young Writer: Develop a Marketing Plan Early
Marketing. Get rich beforehand so you can pay others to do it. Haha.
Really though, marketing is time consuming and always feels like shouting into an empty room.
Develop a marketing plan early (as in, well before the release) and be willing to do the footwork. But don't spend so much time and energy on it that you neglect the most important part—putting out more work.
* * *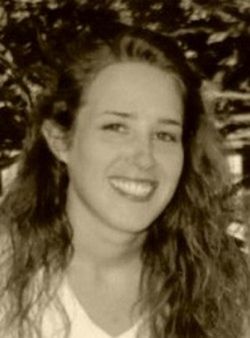 Lauren Gregory, who was raised on a horse farm, discovered a love for writing in sixth grade when she learned she could move people with words. She misplaced that love for a couple decades and traveled the world in the Navy, floundered through two college degrees, and embarked on raising a rowdy son who's too much like her. She found that love again on a cold November morning in 2013, and they've been locked in a tortured embrace ever since.
These days, she writes novels, maintains a history blog, and herds poodles in her native Colorado. For more information on Lauren and her work, please see her website, blog, and Amazon author page, or connect with her on Facebook, Twitter, and Google Plus.
---
When Doves Fly: Lily Wright flees her cruel husband for the promise of freedom and opportunity in Colorado, but brutality and vice lurk in the remote Rocky Mountains of the 1870s.
In a time when men control every woman's destiny, Lily craves independence. Taking advantage of a gold rush, she settles in a boomtown and opens a dry goods catering to the miners, outlaws, and fallen women. She builds a new life and forms bonds that banish the ghosts of her past.
But Lily soon discovers the Wild West is a fool's paradise. The false-fronted saloons and shops cloak a world of addiction and violence. When she stands her ground, jealousy, injustice, and greed exact their dues in ways a lady couldn't imagine.
Independence has a price. It will cost Lily her sanity and her life, unless she finds the strength and courage to make her own destiny. Available at Amazon.
Tags: author interview, Lauren Gregory, marketing plan, sophomore novel, writing pain