When I think of physically challenging jobs, I imagine professional athletes, construction workers, or firefighters. Writers…not so much.
But when back pain sidelined my writing, my gardening and even my ability to sit comfortably, I revised my thinking.
So, though writing may not fit into an expected definition of physically challenging work, sitting for long periods of time, no matter how fit you are, is asking for trouble.
My Chiropractor's Recommendations for Avoiding Back Pain
My trouble started with a mild backache. At first, I ignored it, but then a neck crick joined the party. Eventually, not even the ibuprofen I was popping like Tic Tacs helped, and I was forced to pay attention.
I visited the chiropractor, who reminded me that core strength and stretching are both critical to back health. In addition to targeted exercises and stretching, her recommendations included:
not working with the computer while propped up on pillows in bed;
mixing periods of sit-down writing with stand-up writing; and
investing in a quality chair with good lumbar support and optional height and angle settings.
Her suggested stretches focused on the hips and lower back, and I was able to do a little core strength work, mostly pelvis tilts. The neck issue was most certainly connected to writing in bed, and I nixed that immediately.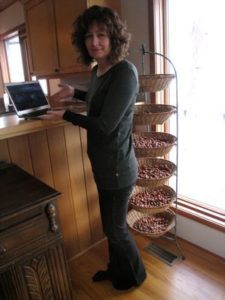 Just by luck, our breakfast bar is at the perfect height for me to stand-up type, so I'm working that into my daily writing. The chiropractor suggested I stand with feet shoulder width apart, and one foot ahead of the other. And the perfect chair was on sale (yay!) at Staples.
It took weeks for the pain to subside. When it did, I upped my physical activity and took long walks with our dog, Molly.
Later, I added in some cardio on an elliptical or treadmill and now I've switched it up and I'm doing Jillian Michaels 20-minute workouts.
I still spend too much time at the computer and have to force myself to stretch and get the exercise I need, but when I neglect it, that little ache returns to remind me who's in charge.
Thank Goodness for Friends that Drag Me Out for Lunch
The emotional challenges of writing are more difficult to manage. Probably because they slide in undetected and fester.
Self-doubt is certainly a big one for me, especially when long stretches pass with no feedback and poor sales. Feeling overwhelmed is another one. And then there's the isolation. The fact that it's self-imposed doesn't negate its effect or the associated guilt that I'm neglecting the other people and responsibilities in my life.
Hence, balancing my writing with the rest of my life has been one of my biggest challenges. Finding that balance is often what saves me from going down the rabbit hole of self-doubt and guilt.
Oddly enough, that balance is often forced upon me. Having to get up and get some exercise when my back starts to ache, for example, or having an obligation I can't pawn off (though I do try), like cooking a big family dinner. Sometimes it's friends who drag me out for coffee or lunch.
I almost always balk at the interruption, but after I'm away from the computer, I realize how much I needed the break, and I return to it refreshed.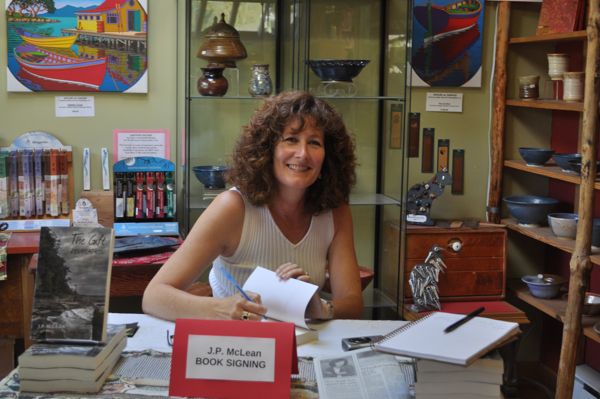 When No Amount of Exercise Can Pull You Out of the Mire
There are times, however, when no amount of exercise or forced breaks can pull you out of the mire.
The darkest moment in my writing career bowled me over last May after the release of my fourth book. The process of publishing Penance with my new publishing company nearly did me in. It wasn't any single thing, but the cumulative effect of many.
Every day, for months, I wrestled with a seemingly endless list of tasks that I needed to do, and do well, all of which I had to learn and none of which I felt confident or comfortable doing. I felt overwhelmed and out of my depth.
When the previous books were published, I felt an incredible sense of accomplishment. I was elated. I tweeted about it, posted it on Facebook, wrote blog posts and guest posts and shouted it to the heavens. It was a lovely high, a reward for all the hard work.
But not with Penance. When the final publishing chore was done, I shut the computer. I didn't promote it, I didn't even announce when it finally became available. I barely covered it in social media, and I didn't write another blog post for more than a month.
I questioned everything, including my sanity, my ego, and my compulsion to write.
Interestingly, the thing that brought the passion back was the very thing that caused the problem: writing. I missed it terribly and eventually I couldn't resist the call.
I'm now writing again and excited about it, and that's a great place to be.
Advice for a Young Writer: You Have to Enjoy the Process
If a new writer was curious about the obstacles they'd face, I'd say the first one is the writing. You have to enjoy writing, editing and re-writing. They're all part of the process. There's really no getting around that one.
Another important early obstacle is believing in yourself. This is especially true after you start sharing your work for critical feedback. That input is often difficult to hear and it can crush your confidence, but it's something you need to do to improve and grow.
The way I deal with it is to first, read the critique through to the end. I curse and express my disbelief in no uncertain terms throughout. Then I put it aside for a few days. When I'm ready to be reasonable about it, I steel myself by reading as many glowing reviews as I can find (I keep a file of them for these occasions), and then I tackle that critical feedback with the knowledge that writing is a craft and there is always room for improvement.
If you're paying attention, what you write tomorrow will be better than what you write today. And that will be true for the rest of your career.
* * *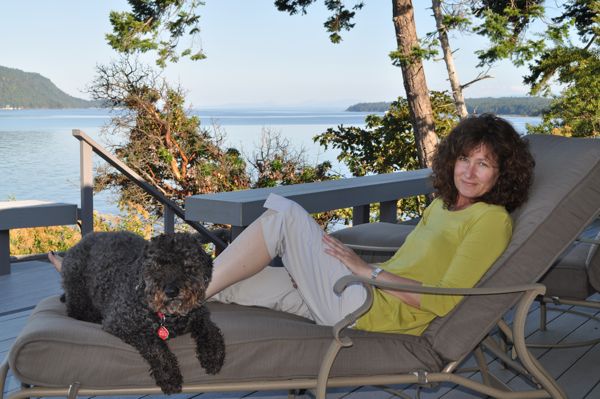 J. P. (Jo-Anne) McLean lives and writes on the coast of British Columbia, which is also featured largely in her work. She pens contemporary thrillers with a twist of fantasy. Reviewers call The Gift Legacy series, addictive, smart and fun.
She and her husband share their Denman Island home with a Wheaten terrier cross named Molly. Jo-Anne is a certified SCUBA diver, who has called the USA, Mexico and Canada home. When she's not writing, Jo-Anne enjoys gardening, cooking and reading. For more information on Jo-Anne and her work, please see her website, or connect with her on Facebook or Twitter.
---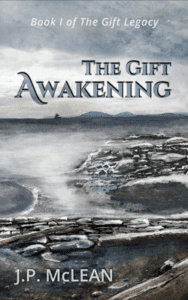 The Gift: Awakening: When Emelynn Taylor accepts a mysterious gift from a stranger, her life alters irrevocably. Haunted by terrifying abilities she can't control, Emelynn returns to her abandoned home on the British Columbia coast where she vows to take command of her unruly gift.
A near-fatal miscalculation drops her into the hands of a man who takes her breath away and an underground society who share the gift; but as they steer her into unknown territory, secrets surface and conspiracies are revealed. Will Emelynn master her dangerous gift and escape the unfolding web of perils before they take her life?Available at Amazon and Barnes & Noble.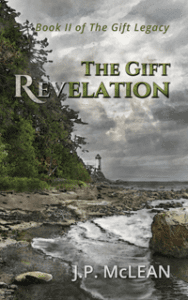 The Gift: Revelation: In Revelation, Emelynn Taylor learns the true portent of a gift she can barely control, and there's no turning back. Her discovery of an ancient tome unlocks dangerous secrets and a connection to her past she had never imagined.
Now those secrets are unravelling and Emelynn is thrust into the eye of a storm as two powerful factions clash: one with claims on her, and another with a Machiavellian plan and Emelynn at its brutal centre. Emelynn forms an uneasy alliance with a dangerous man she must learn to trust … and then she must risk everything to save her covey. Available at Amazon and Barnes & Noble.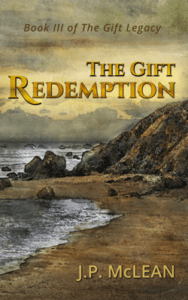 The Gift: Redemption: Cursed Power Emelynn Taylor barely survived a brutal attack by a murderous psychopath. In the aftermath, she seeks peace and a new beginning. But a terrorist has other plans and rips her world apart. When the escalating violence spreads to the inner circle of her covert community, Emelynn uncovers a tyrannous conspiracy that threatens to expose the gift and all those who share it.
With no way out, Emelynn must face her worst fears. She forms an alliance with a man she doesn't trust and a family she doesn't know to save those she loves . . . and she must do it alone. Available at Amazon and Barnes & Noble.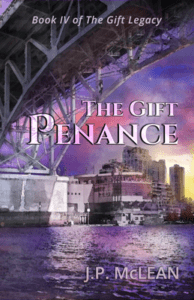 The Gift: Penance: Emelynn Taylor took a gamble and lost. She exposed her gift to save a man's life and now International Covert Operations knows her secret. But the powerful organization is willing to make a deal. They've agreed to protect her covey and the secrecy of her gift . . . in exchange for her services. Her first mission—a drug case in the coastal city of Vancouver—soon morphs into a grisly murder that implicates one of her covey. Stalked by the powerful and ancient Tribunal Novem and vilified by a distrustful team of detectives, Emelynn finds herself breaking all the rules: the same rules that got her into trouble in the first place. Penance, Book IV of The Gift Legacy, erupts with new dangers and intrigue that not only challenge Emelynn's unique gift, but also pit her strongest loyalties against her most cherished honour. And her choice is guaranteed to hurt someone. Set in the rugged beauty of the North American west coast, this contemporary fantasy series follows the journey of a gifted woman in her quest for justice and trust in a dangerous world. Available at Amazon and Barnes & Noble.
Tags: author interview, J. P. McLean, self-doubt, the writing life, the writing process