If you want to keep writing during the holidays, we have 10 tips to help you out on another post. But what if you just want to rest and recharge? Will that help or hurt your writing when you do return to it?
Guest author Lorrie Thomson shares her thoughts about that, and how she works to balance writing with wellness the rest of the year.
by Lorrie Thomson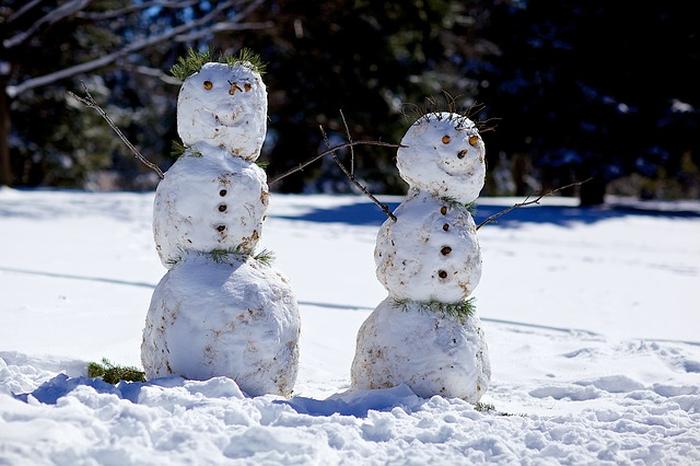 At the Thomson house, we celebrated Hanukkah and Christmas.
This year the lighting of the menorah took place one room away from the fully decorated Christmas tree.
On the last night of Hanukkah, nine candles glowed—the shamash/helper candle, and eight candles to represent each night. The tree lights illuminated evergreen boughs and well-loved ornaments.
The husband, teen daughter, and I spun the dreidel, gobbled chocolate gelt/coins, and exchanged gifts. The chunky hand-knit stockings were hung by the chimney with care while the luscious aroma of latkes—Jewish potato pancakes—filled the air. (Yum!)
And beneath the tree? Hanukkah and Christmas presents for when my young adult sons come to visit, and gifts for the relatives we'll visit on Christmas day. How in the world did I shop for and wrap presents, decorate the house, and keep to a writing schedule?
In a word—okay two: I didn't. Write, that is. Are you shocked?
Being Away from Writing Tricks the Mind Into Unearthing Stories
I'm a stickler for lists. Few things are more satisfying than checking off goals, one by one.
And few things are more frustrating than carrying over those same list items from Monday to Friday to Monday. You get the idea.
I'm fortunate that I'm able to take a brief break, even from something I love. Being away from writing tricks the mind into relaxing and unearthing stories. Visiting friends and relatives and getting out in the world refills the creative well.
This is all well and good for the holidays, but how do I maintain balance on a regular basis? I don't. I'm not a perfect person. I fall out of balance a lot.
But here are a few tricks that help bring me back to equilibrium–mind, body, and soul.
Treat Writing as a Job

When I'm on deadline or researching and playing with a story idea that I hope will garner a deadline, I show up for work. Years before I had an agent and my novels sold to Kensington Books, I treated writing as a job.
In those days my three children were small, and I couldn't begin writing until nine o'clock at night. I'd write for fifteen minutes, forty-five, one hour. Half a paragraph, half a page, a whole page. That teensy bit of writing amounted to my first completed novel. The first novel didn't get published—for good reasons!—but no matter.
At first you write to teach yourself how to write, and then you write better.
With every single book.
These days I begin writing in the morning, but not until I've completed the next items on my wellness list.
Get Moving, Get Social, Get Outside
I wouldn't say I've done it all, but I have experimented a bit with exercise. For seven years I went regularly to a yoga class and fell in love with the practice.
These days I'm more likely to toss a bit of yoga in as part of my at-home pre-Nordic Track exercise routine. A couple of sun salutations to get my blood flowing in the morning, a down dog to strengthen the shoulders, a plank to work out the core.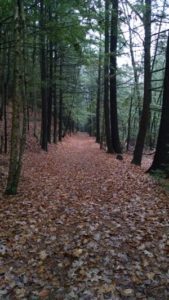 For a time I went to Jazzercise. The dance-stretch-weights practice my teen daughter calls "old-lady Zumba." (Thanks, honey!) I loved the way certain softer-than-I-like parts of my body grew muscles. I adored the way I left class pink-cheeked and glossed with perspiration, my heart happy from the workout.
More than anything, I loved the music and camaraderie of "dancing" with the same ladies, and one or two men, every morning. But dance, stretch, and weights, when combined, didn't bode well for my back.
And so I returned to the solitude of the Nordic Track. But something was missing: my friends. And so these days twice a week, I go for a walk in the woods with two close friends and a friend's adorable pug.
This way I combine exercise, socializing, and the third item on my list: getting outside and into nature.
Looking Forward to Settling Back Into a Writing Routine
Right now, it's mid-December, and the soft patter of rain is tapping my roof. Strange near-winter weather for southern New Hampshire.
But I have faith that colder temperatures are on their way. And with them eventual snow. I look forward to white-blanketed walks in the woods during the week with the pug and the two friends. And I look forward to weekend hikes with my husband that necessitate snow shoes and crampons, and pauses to admire the view.
I look forward to winding down, warming up, and settling back into a writing routine.
* * *

Lorrie Thomson lives in New Hampshire with her husband and their children. When she's not reading, writing, or hunting for collectibles, her family lets her tag along for camping adventures, daylong paddles, and hikes up 4,000 footers.
Lorrie is the author of the novels Equilibrium, What's Left Behind, and A Measure of Happiness. For more information on Lorrie and her work, please see her website, or connect with her on Facebook, Twitter, or Goodreads.
---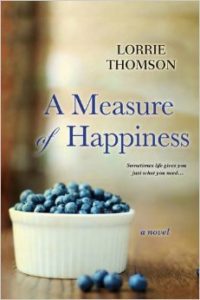 A Measure of Happiness: Katherine Lamontagne isn't Celeste Barnes's mother, but ever since Celeste graduated high school and her parents abandoned Hidden Harbor, Maine, she's acted the part. At twenty-two, Celeste worked at Katherine's bakery, and hoped to buy the business once Katherine took early retirement. But when Katherine reconsidered that decision, Celeste fled to culinary school in New York—only to return two months later, a shadow of the girl who'd stormed out the door. Katherine knows the signs of secret heartbreak. She longs for Celeste to confide in her now. But it will be a stranger in town—an engaging young wanderer named Zach Fitzgerald—who spurs them toward healing. Available at Barnes & Noble, Amazon, and your favorite Indie bookstore.
A Measure of Happiness was featured on Heroes and Heartbreakers as one of the "Best Bets for August." Buzz Feed highlighted the novel as one of "7 Book Clubs Reads to Share with Your Girlfriends." And She Reads included A Measure of Happiness in the post "Happy Reading: 6 Novels That Will Make You Feel Better about Life."
What's Left Behind: When the person you've built your whole life around is gone, what do you do? It's not the first time Abby Stone has faced the question. At eighteen, she envisioned a future with her childhood sweetheart, Charlie, only to have him go off to school and leave a pregnant Abby behind.
But that pales beside a second loss, when her eighteen-year-old son, Luke, falls to his death from his third-floor dorm. Abby throws herself into running her thriving B&B on the coast of Maine. With the help of Rob, a local landscape architect, she plans a backyard labyrinth as a memorial to Luke—a place to find peace and solace. Even as Charlie begins hanging around again, looking for a chance to do right by her, Abby resolves to look forward, not back. And then Luke's girlfriend arrives on Abby's doorstep—pregnant, as alone as Abby once was—bringing with her the unexpected gift of a new beginning, one that celebrates the past. Available at Barnes & Noble, Amazon, and your favorite Indie bookstore.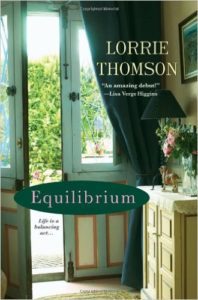 Equilibrium: In the year since her husband died, Laura Klein's world has shifted on its axis. It's not just that she's raising two children alone—fact is, Laura always did the parenting for both of them.
But now her fifteen-year-old daughter, Darcy, is dating a boy with a fast car and faster hands, and thirteen-year-old Troy's attitude has plummeted along with his voice.
Just when she's resigning herself to a life of worry and selfless support, her charismatic new tenant offers what Laura least expects: a second chance. Available at Barnes & Noble, Amazon, and your favorite Indie bookstore.
Tags: help for writers, writing during the holidays, writing routine