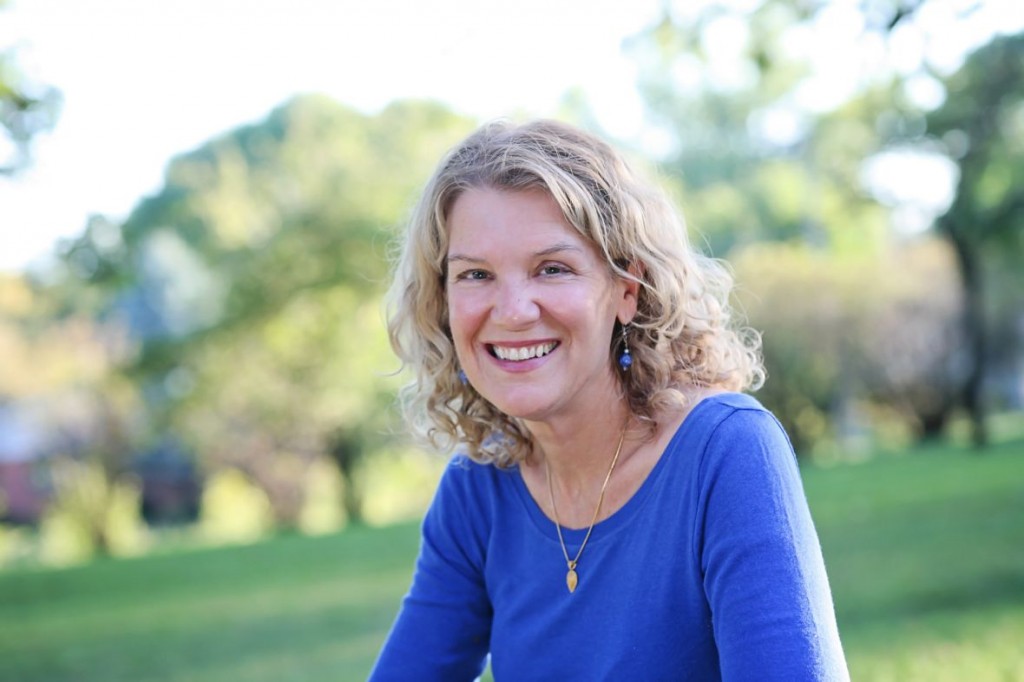 Having a profession that requires you to sit all day is coming under increasing scrutiny as a health hazard.
And I do find it hard to think deeply when I'm standing up—I just haven't been able to make that switch.
Trying to Avoid Neck and Shoulder Pain While Writing
So I've started scheduling breaks throughout the day—every 50 minutes or so I get up and do some salutes to the sun or other yoga stretches, walk around the house straightening it up (one of the benefits of having a home office!), or lift weights.
I don't always succeed, but I do try to break up the time I'm sitting in my chair.
When I first started making my living as a writer, I suffered from acute neck and shoulder pain because I hunched over my computer or laptop for hours at a time.
Although my primary computer is still a small laptop so I can take it with me wherever I go, when I'm working at home, I connect the laptop to a large external screen and use an external keyboard on a slide-out tray. It's hand-built to be ergonomically healthy for my body.
I also raise my legs on a footrest to increase lymph and blood flow while I'm writing. Daily yoga stretches have also helped strengthen my back so I no longer experience neck or shoulder pain.
Dealing with the Mental Strain of Making a Living as a Writer
My biggest emotional challenge is feeling overwhelmed by the sheer amount of mental work associated with making a living as a writer. Over the years, I've learned how to manage this, but there are still times when I get out of balance by extending my writing hours at the expense of my health.
I've always been on the thin side and was quite high strung as a child, so I have to be careful to provide enough grounding in my life. If I overdo the mental work or let my daily yoga and exercise slide, my thoughts start whirling when I go to bed and I'm too stressed to fall asleep.
Without proper sleep, my writing slows down, making it necessary to work even longer hours.
It's a vicious cycle—as the less I sleep, the less I can sleep. And sleep is essential for me to stay calm, focused and clear when I write.
Regular yoga and walking, regular meals, early to bed (by 10:00) and regular meditation are a must for me. I've been practicing the Transcendental Meditation technique for over 40 years, so it's a big part of my life and the most important way for me to dissolve mental and emotional stress.
Meditation has also helped wipe out the writer's block that I had when I was younger. When I meditate, I feel like I tap into a reservoir of silence, creativity and energy inside. When I sit down to write, it's all there for me, I'm in the flow. And that makes the work pure play.
The Darkest Moment: When a Publisher Goes Under
There was a time in my career when I was writing a book a year.
It was as if my fingers were moving so fast that smoke rose from the keyboard. In seven years I wrote or co-authored seven long books.
Then the entire publishing industry contracted and the small press I was writing for went under, leaving me with only four books published.
This was a shock and broke my momentum, as even though I was able to keep the advances for all the books I'd written, I had no contracts for new books. In effect, I had to find other work right away.
It all turned out fine, as I started writing more articles and found new clients, but it did make me rethink my approach to writing books. Rather than writing lots of books really quickly, I decided I would prefer to slow down, write better books and find better publishers.
That desire has started to come true. I revised the manuscripts and found a solid publisher for the fifth book, Super Healthy Kids, which came out in 2010, and the sixth manuscript is currently under consideration by a major press.
I've completely rewritten the seventh manuscript, a YA novel, and am now finishing the final edits before sending it to two agents who have expressed interest.
I feel that each manuscript will find its place when the time is right. During this time I've also been making a living writing about my passion, green and healthy living, for online and print publications, and have started the prewriting process for a new novel.
Being a Professional Writer Has Brought Me Happiness
I don't know if it's luck or destiny or what, but being a professional writer has brought me happiness.
For one thing, writing about healthy living has helped me become a much healthier person (it's hard to write your tenth article about the value of going to bed early and not feel compelled to model that behavior yourself).
I also deeply believe in everything that I write about—otherwise I wouldn't write about it. This is tied to sense of purpose. I believe that our world is changing for the better, and it's my sincere desire that the writing I'm doing is somehow contributing to that better world.
Advice for a Young Writer: Stop Thinking About Writing and Start Doing It
The hardest part is to stop thinking about writing and start actually doing the writing, and lots of it.
Start anywhere. Start writing in your journal. Start writing for your local newspaper. Join a writing group. Take a course or make it your major in college. Try out lots of different kinds of writing and keep an open mind.
I know many people aspire to write fiction, but there is an even bigger market for nonfiction, and much of it pays well. The main point is to find out what you love to write, and then spend your time actually writing.
I've observed that even the most disciplined and successful of writers can face the temporary fear of the blank page. As a working writer since 1987, the biggest challenge I still face is not letting myself get distracted when starting a new article or book.
After all, when you're a full-time writer, no one is stopping you from doing your laundry or meeting your friends for an extended lunch when you really should be working.
To counteract this impulse to run away from the blank page, I have made a habit of sitting in my chair and writing as soon as I enter my office. If I start writing immediately, then the whole day takes shape around my intention to write.
Even if I get interrupted (which happens every day—I never miss lunch!), I can return to that quiet level afterwards.
On the other hand, if I start out with emails, office chores, personal errands or social media marketing for my books (which is a legitimate part of my job), my mind gets fragmented and I end up doing a little of this and that all day long. Instead of feeling satisfied at the end of the day, I feel queasy, like I've eaten too much candy.
I've found that for me, it's better to eat my main meal (i.e. write the article or book chapter) first, and later in the afternoon, fit in the social media marketing or the emails or the office chores.
Writers often comment that today's hyper-connected world, with its constant texts and emails and selfies, fosters a mindset that is the antithesis of the quiet introspection required of a writer.
The challenge is to find a way to create a cocoon of silence around you and within you. Whatever it takes.
And the rewards are great. When you find something you love writing about, when you can't believe someone is paying you for doing what you love best, when you can't wait to get up in the morning because you get to write today (yay!) — then you know you're on the right (write) track.
* * *
Linda Egenes is a book author and freelance writer from Fairfield, Iowa, who has written over 500 magazine articles and co-authored four nonfiction books on alternative health. Curious about her Amish neighbors, she found friends in three Amish communities and wrote about her experiences for Plain, Cobblestone, AAA Living, The Plain Reader anthology and in her travel memoir, Visits with the Amish: Impressions of the Plain Life, University of Iowa Press.
Find more information at Linda's website, and follow her on Twitter.
---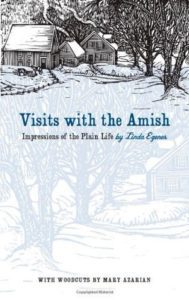 Visits with the Amish: Impressions of the Plain Life:
Who are the "plain people," the men and women who till their fields with horse and plow, travel by horse and buggy, live without electricity and telephones, and practice "help thy neighbor" in daily life?
Linda Egenes visited with her Old Order Amish neighbors in southeast Iowa for thirteen years before writing this informative and companionable introduction to their life ways.
Available from Amazon.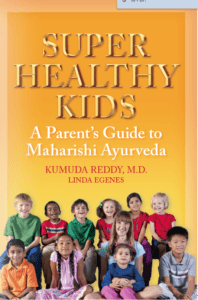 Super Healthy Kids:
A Parent's Guide to Maharishi Ayurveda (co-authored with Kumuda Reddy, M.D.):
This step-by-step guide explains how to use natural approaches such as diet, lifestyle, daily routine, meditation, massage, exercise, yoga postures, herbal remedies, and aroma therapy to prevent illness and restore balance.
With this practical book in hand, you can keep your children healthy without negative side effects.
Available from Amazon.
Tags: Ayurvedic medicine, freelance writing, health writing, Linda Egenes, meditation and writing, yoga and writing