I've enjoyed subscribing to C. Hope Clark's "Funds for Writers" for over a decade. This mystery writer's stories of how she's dealt with the challenges of the writing life are always inspiring, plus I learn of several new contests, freelance markets, and publishers through her listings.
Along the way, Hope started featuring her book, The Shy Writer Reborn, on her newsletter. Each time I saw it, I was interested, but hadn't yet reached the place in my career where I thought I really needed it. Then I sold my first book, and had to think seriously about marketing. The next time Shy Writer flashed on my screen, I bought it.
Any writer challenged by the notion of readings, public speaking, social media, or other facets of book marketing will love the helpful and non-judgmental guidance that's in this book. (You can read my review on Amazon or Goodreads.) I was especially excited, however, when I ran across pages 102 and 103. On those pages, Hope shares her feelings about staying healthy as a writer.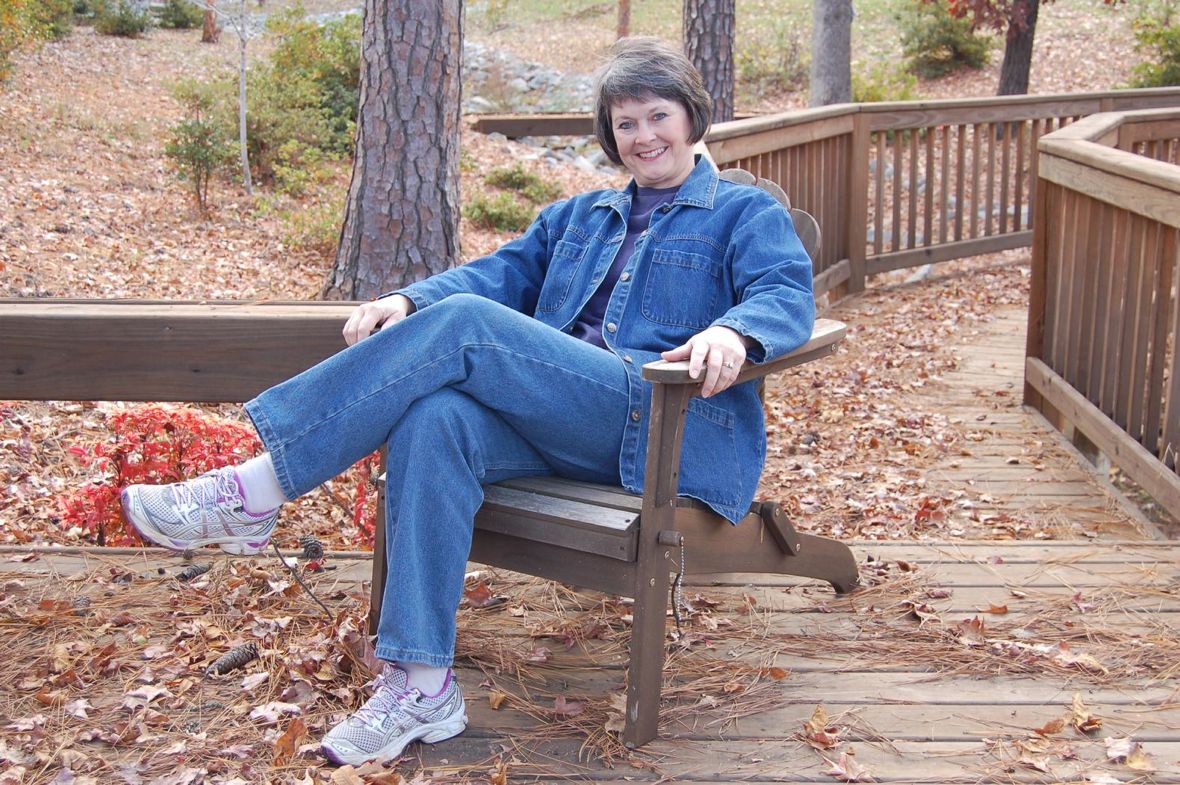 Health as a Writer's Priority
Hope credits Kristine Kathryn Rusch's book, The Freelancer's Survival Guide, for recommending a freelancer's priorities as family, health, work, and leisure. (I might argue that health needs to be first, because if you lose that, it's more difficult to be there for your family.)
She then goes on to share her own insights into the importance of taking care of your health as a writer. She gave me permission to reprint the pages below, along with a personal note:
Hope's Personal Note
"I try to watch my diet, keeping fat and calories down. I make sure I get up about every hour from the computer to move around, take the dogs outside, check the chickens or piddle in the kitchen, but I make sure I'm up and around.
"I had foot surgery three months ago, so I'm just now getting back to the gym for weights and walking (running will come later, I hope). I'm a firm believer in breakfast, and I try to cook most of my meals from my own garden, with eggs from the chickens. And we eat venison in lieu of beef.
"Living in the country with a husband who enjoys hunting has us more accustomed to the leaner meat now, though I do admit I love good pork BBQ every once in awhile!"
From "The Shy Writer Reborn"
The liberties of freelancing create new habits, some of which can inhibit your health. My office is at the opposite end of the house from the refrigerator, but when I reach a difficult paragraph, I walk to the kitchen, hunting for a snack. Now I keep a drink at hand. Non-alcoholic, of course. Ernest Hemingway I'm not. Not only does liquid make you eat less, but it also makes you stand up and run to the bathroom, getting you off your butt. One glass per hour.
Sleep following your biological clock. I go to bed at two in the morning, but sleep until ten, getting eight hours. As your own boss, your health is serious business. When you go down, your work comes to a halt. Sleep keeps you sharp and decreases colds and ailments. Not too much, not too little. No less than six hours and no more than ten.
Walk, do yoga, go to the gym, buy workout tapes, but note time on your calendar to exercise. You become sluggish physically and mentally when you don't. Your brain is your writing, and it's only as keen as you keep it. That means healthy rituals.
Socialize. Locking yourself up without human connection other than Facebook erodes your freshness and can impede creativity. Being scheduled too terribly long can sabotage your perspective.
My mail comes to a rental box in a UPS store, so I drive into town every other day and chat with the employees, often taking them eggs from my chickens or veggies from the garden. At least four days a week my husband and I walk on an indoor track at the county recreation center. We dine with the neighbors once a week. Interaction with real people is a critical part of a healthy lifestyle.
Healthy, you are less likely to feel negative emotions like frustration and insecurity. Stay atop of your physical and mental well-being and diminish so many minor problems.
Thank you so much, Hope!
Finalist, Epic's E-book Awards, 2014
As an introvert and a writer, you feel stretched to choose between the lesser of two evils – marketing to people who'll most likely criticize you, or putting your writing on the back burner.
Introverts have strengths that make them marketable, creative, and successful. Forget those people who tell you to change, to put on a different personality, to dance like a monkey before crowds. Here is the support to be a writer and remain who you care to be . . . genuine.
Tags: C. Hope Clark, exercise, Funds for Writers, get up out of the chair, healthy living, healthy writer, The Shy Writer Reborn, the writing life