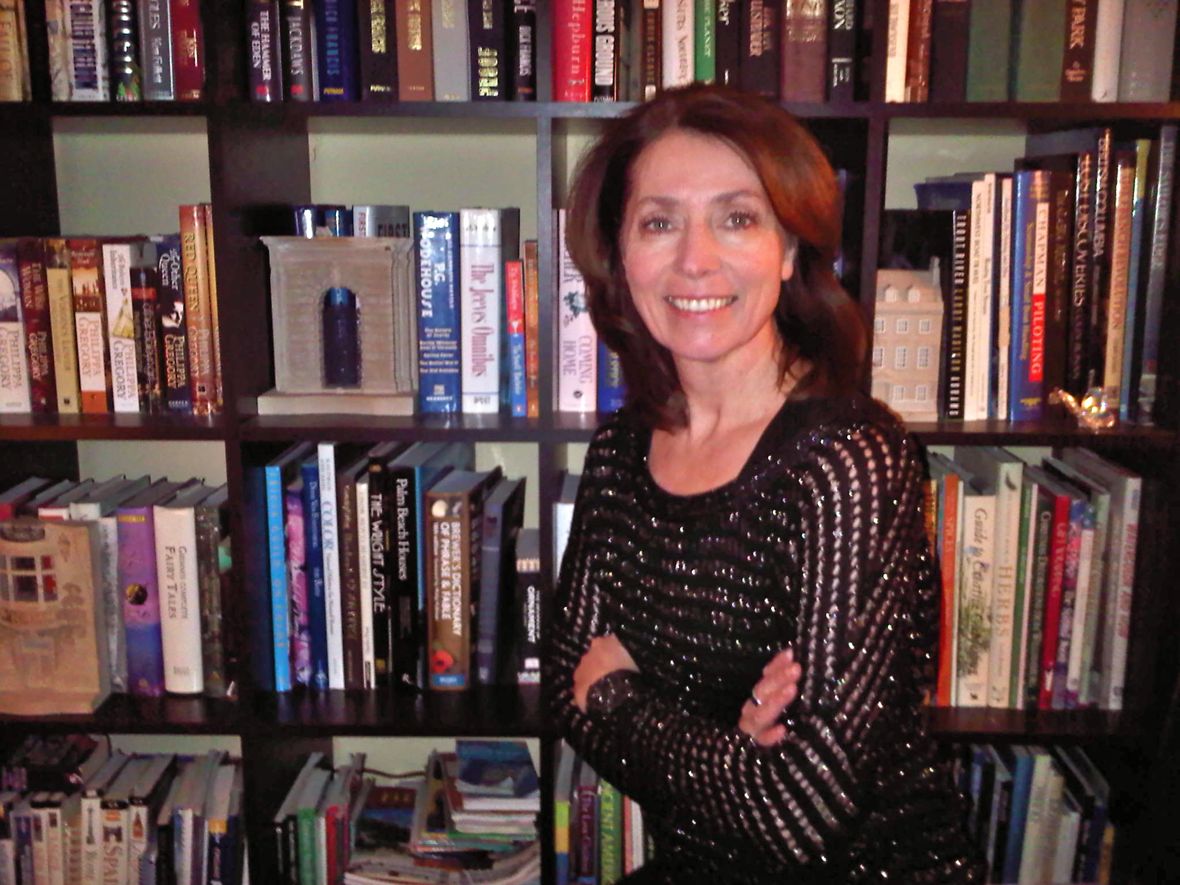 I would have to say that the biggest challenge has been to try to stay active, both at my desk and away.
I suffer from back pain, so strenuous exercise is difficult. Like most people, I have gained a few pounds over the years, especially when the weather turns cold. Since I am often glued to my chair, I needed to find ways to mitigate both the back pain and weight gain.
The Hardest Thing is Self-Discipline
I tried to start a workout routine. Put an elliptical trainer in the basement, and got some weights. But the hardest thing I found was the discipline. Sadly, my back pain gave me the excuse to give up crunches for fear of causing more damage. Big mistake! And if I miss my morning workout because of a schedule conflict or some other excuse, I missed it and that was that.
I gave up trying to stick to a set time to do my exercises. Now I put exercise on my daily "to-do" list and I get it done at some time during the day, even if it's the last thing I do—no excuses! It works for me.
Luckily a couple of years ago we got a puppy—now a big dog—that needs to go for walks several times a day. Rain or snow cannot be a deterrent, so I do arrange my day to get out with him, get some fresh air and exercise.
That walking inspired me to get back into shape. I now have dumbbells at the ready at my desk—not in the basement—to exercise my biceps, laterals and triceps. I do three sets of arm exercise while I'm either reading or watching a video during a break.
Use Your Chair to Stay in Shape
In an attempt to get back to a flat tummy, I use my trusty chair in the effort. By lying down on the floor with my legs on the chair seat, I can immobilize my lower back (pushing it into the floor) and do crunches. I've gotten back up to 100 straight crunches and 100 side!
I am learning to adjust my routine to help me feel better and be more productive regardless of the weather. As I've said, I am usually glued to my chair which has its benefits for my work output, but does little in the way of taking care of the rest of me. Finding ways to exercise at my desk has helped immensely.
Writers: Get Out More
While the exercise changes were great, I also found it important to focus on my emotional needs, as being glued to your chair isn't great for physical or mental health! I used to be a very social person but not so much since our last move.
In the past year I have made an effort to get out more, meet new people and explore the area where I've lived for the last eight years. Making an effort to get outside the little world that I had created has really made a huge difference in my emotional well-being, and that has helped me with the physical discipline.
It's Difficult to Stay Positive in the Face of Rejection

I suppose the biggest challenge for me was to stay positive in the face of a lot of criticism and rejection. Even people close to me could be very discouraging about my ability to actually get published.
During a particular period of self-doubt, when I wondered if all of this writing was a huge waste of time and energy, I listened to a radio interview with the (now late) great English actor Sir Nigel Hawthorn. He talked about the time before he hit it big and determined that to succeed as an actor meant that you needed to act and not simply want to do so.
It took a while to sink in but I finally understood the message. When someone is driven by a need they will suffer the rejection, learn from it and power through. When I determined that mine was a "need" to write and not simply a "want," I accepted that the road might be full of pot-holes and detours, but that I needed to reach my destination and not give up.
With that understanding about myself, I learned how to pick myself up each time someone tried to knock me down and I looked at each criticism as simply a step in the process. I learned to understand the criticism: some had a positive message that I could use to improve my work.
For instance, if my work was rejected because the publisher did not understand my characters enough to like or hate them, I looked critically at my work to see if I agreed or disagreed. In the case of that particular rejection, I realized that they were right! My characters were still comfortably living in my imagination and had not been fully developed on the pages of my book. Even though I had been rejected, what a great favor that editor had done for me!
Rejections Aren't the End-All in the Writing Process
I learned to view my many rejections as good and bad but not the end-all in the process. I would actually tell people that I received a wonderful rejection and I learned to laugh off the bad ones. Bad rejections were the ones that gave me absolutely nothing to go on—you know, the form letter. The good ones were those that told me some of the things that they did not like about the story. Those good rejections gave me information that helped me critically look at my work and make adjustments if I agreed that they would make the story stronger.
I have read a lot of books about the writing process, my favorite being Bird by Bird by Anne Lamont. Finding out that the emotional challenges that I faced were perfectly normal in this process was reassuring.
I tend to think through a lot of the challenges I face while walking or driving alone. For me, sorting through a challenge is like putting a puzzle together. Each piece is arranged to form a picture in my mind.
The One Thing That Has Kept You On Your Path
The one thing that's kept me going is my true sense of the need to do this. On so many levels that drove me. Even with that, there were times when I felt like throwing in the towel, but I knew that I could not really give up—I have been writing for so long it has become part of who I am.
The other thing that drove me was that I wanted to be a positive role model for my children. I want to show them that if you really want to accomplish something, then you need to set your mind to do it, work hard and learn along the way. In a way, having a difficult path to being published was much better than having something handed to me. It made me appreciate the journey and showed my kids that diligence and tenacity can pay off.
Advice for a Young Writer: Criticism and Rejection Are Part of the Process

I have actually been in the position [of giving advice] many times at book signings and in school presentations. I tell them my own story. I show them the huge folder of rejections I received. I show them the stacks and stacks of rewrites that I needed to do in order to get my work in the right form for a publisher to finally say "yes." I tell them that criticism and rejection are part of the process and that they should use all of those to improve their work.
We've all seen that writer who seems to achieve accolades on his or her first attempt. Don't despair, be envious or jealous. Instead, be happy for others, praise the other writer's brilliant work, and keep going on your own path.
* * *
Claudia White grew up in the northern California town of Eureka, and has since lived in the San Francisco Bay area; Seattle, Washington; London (UK); the village of Warborough (near Oxford, UK); and now Oakville, Ontario (Canada), which is a town on the outskirts of Toronto.
She had early careers in PR and investment banking and then enjoyed being a stay-at-home mom. Her story telling spans decades, but actually writing them down began about ten years ago when she started writing Aesop's Secret. Her second book, Key to Kashdune, is also going to be published, and the third book in this middle-grade series Servalius Window, is on its way.
For more information on Claudia and her work please see her website, or follow her on Twitter.
---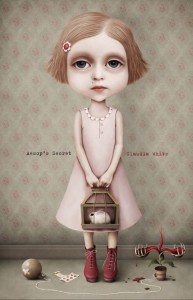 Aesop's Secret: The story of Aesop's Secret begins when Melinda and Felix Hutton learn that they belong to this ancient race. Their mother and father, Elaine and Jake, have dedicated their lives to proving that Athenites and humans once happily co-existed. Their hope is that, one day, their people with be able to live openly in human society. However, the charismatic and brilliant Professor Stumpworthy emerges as a challenger to these dreams of peace and unity. He has built his personal fortune through the secret use of his transformation abilities while eliminating any Athenite he deems a threat to his way of life. His former colleague, Joe Whiltshire, discovered artifacts that would help identify Athenites as valuable members of society, so Stumpworthy trapped him in the form of a rabbit named Aesop.
When Felix becomes stricken by an unusual sickness while studying at the Stumpworthy School of Science in Paris, the family travels to be with him, unaware that they are Stumpworthy's next targets. Now Joe, back in his human body, must aid Melinda in her attempt to save her family. White's narrative employs clever changes in points of view to fully develop the Hutton family and highlight the importance of unity and acceptance within a family, even if they belong in a fairy-tale.
Available at Amazon, Barnes & Noble, and Indiebound.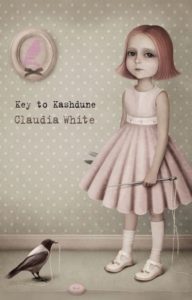 Key to Kashdune: The shape-shifting Hutton family is back on a new adventure. Key to Kashdune picks up the year after Aesop's Secret ends. An earthquake in the exotic countryside of Turkey has uncovered an ancient cave full of relics of the shape-shifting Athenite people, and two present-day Athenites, Dr. Harmony Melpot and her uncle Joe Wiltshire (previously Aesop the rabbit), are eager to discover its secrets.
They have unearthed four ancient Athenite journals that unlock the secret to navigating by the Earth's music. Now, with the help of their friends Harmony and Joe, they're off to the legendary Caribbean island of Kashdune. But the despicable Professor Stumpworthy is up to no good once again, and he's sure to try to use the ancient knowledge of Kashdune for evil…
Available at Amazon, Barnes & Noble, and Indiebound.
Tags: Aesop's Secret, author, Claudia White, health, Key to Kashdune, the writing life, wellness, writer, writing