About Colleen
Welcome to Writing and Wellness!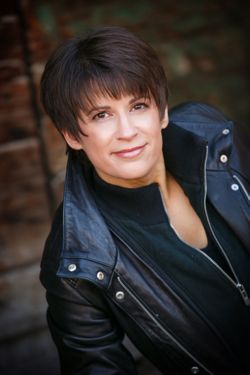 I'm Colleen M. Story, an imaginative fiction and full-time freelance writer living in the great Northwest.
After enjoying the writing life for over 20 years, and experiencing all the ups and downs that writers face, I became obsessed with helping other writers live their best creative lives.
Here are some of the things I've observed over the course of my career:
We all have too much to do and not enough time to do it in.
We all face self-doubt on a regular basis, no matter how talented or experienced we are.
We all go through emotional ups and downs (I'm published, yay! Bad review, ugh!).
We sit too much at the computer, which can lead to back pain, carpal tunnel, repetitive stress injuries, weight gain, and more.
Our purpose is wrapped up in our writing, but we're often not sure that we're following the right path.
Our creativity is what makes us thrive, but it often waits until everything else in our lives is done, including the dishes.
Because I've been a health writer all this time, I've also had the benefit of researching countless studies, writing thousands of articles, and producing boatloads of content on the subject of health and wellness, including preventative care, alternative medicine, and mental health and well being.
Along the way, I've met hundreds of smart, creative people who were suffering—because of time management challenges, low energy, illness, pain, inconsistent motivation, self-doubt, depression, and more—who were unable to live up to their potential because these wellness factors were holding them back.
Armed with over two decades of experience, I started Writing and Wellness in 2014 (earlier posts on this site were brought over from a previous blog) to help writers and other creatives empower themselves to do their best work.
Because in the end, everything we do must come from us. That means if we're tired, in pain, unmotivated, filled with self doubt, or struggling with other similar areas of our lives, we will not be able to do our best work, period.
It's About So Much More than Writing and Publishing
To succeed in today's world, writers must do more than ever before.
Not only must they write well, they also have to get that writing out into the world somehow (traditional publishing, self-publishing, or other alternatives like publishing an online magazine).
Next, they need to let people know that the writing is there, which means learning how to market—an entirely different skill. All this takes time and energy and motivation. Meanwhile, most of us must maintain full-time jobs and take care of our families too.
If we're to have any hope of succeeding, we have to learn how to take good care of ourselves, for only when we're strong, healthy, motivated, and full of energy can we hope to get everything done that we want to do.
We also need to be able to manage our emotions, so that we can be our own best cheerleaders when things get tough—as they always do.
Finally, we have to figure out how to find meaning in this creative life of ours, as rarely does it turn out exactly as we had planned. If our books don't sell, were they still worthwhile? If we're not making full-time incomes, is the passion still worth pursuing? If after years of effort, we still don't have a book in our hands, have those years been wasted?
For writing isn't just about producing and publishing. This is about our lives, our sense of purpose, our spirit, and what we decide truly matters to us in the long run.
These and other similar issues are addressed here on Writing and Wellness.
To Make the Journey A Little Easier
This blog is my give-back to other creatives walking the same path toward what we hope will be a fulfilling career and life.
It's also a place where writers can learn from each other—peruse the blogs and you'll see many from other authors who have graciously shared their challenges and solutions.
My hope is that through this blog and the other products offered on this site (coming soon), other writers and creatives will find tips and tricks they can use to make the journey just a little bit easier—and a little bit more fun.
Got a question?
Please feel free to comment on blog posts, or send me a note on the Contact page. I love to hear from readers about what they're struggling with in today's writing world, or how they've triumphed in their own lives.
What else do I do?
To learn more about my writing career, including my novels and public appearances, see my writer site at colleenmstory.com.