Don't get me wrong, being an author has many challenges, whether the writer chooses to pursue traditional publishing or goes the indie route.
Still, words make me happy.
I've been a reader since I was very young. In fact, one of my earliest memories is of waking in the night at age five. Because my three older brothers were asleep in our shared bedroom and my parents were asleep in their room, I retreated to the short hall between these. Closing both doors as not to wake the others, my five year-old self turned on the overhead light and happily read my book.
When in graduate school as a young adult, I read fiction voraciously. It was leaven for all the research I had to read. I never really considered writing my own stories because I'd heard how hard it was to get published.
And yet…snatches of character conversations played in my head. Since I was pretty sure I wasn't delusional, I started toying with the idea of crafting a story of my own.
The Road to Publication is Hard, but I'm Happier When I Write
From then on, I was off and running. I wrote and wrote. I was right, the road to publication is hard, but I'm happier when I write.
Over the years, I've kept for the IRS a sadly-thick file of rejection letters from traditional publishers and that doesn't include the agents who have sent rejections. Different file.
I write romance because this is what I love to read. Relationships fascinate me, both fictional and real, which is why in my other job, I'm a therapist for couples in distress and have earned a doctorate in that field.
Encouragement Sometimes Makes Writing Harder
Along with the multiple rejections of my writing, I've gotten encouragement, too. Sometimes I think that's made it harder. At least, harder to quit.
This word-thing is my gig. Even when in doctoral school and knee-deep in a kind of writing I was very glad never to have to do again, a professor commented on my way with words.
I've been chosen as a finalist in a major contest and sold books to a major traditional publisher. I've published in both fiction and non-fiction. I've had four different agents and left them all for various reasons.
I've also branched off into Indie publishing which brings many other challenges—like marketing—but also offers a lot of artistic freedom. When doing Indie publishing, I write what I want to write, not what editors push me to write.
I've written twenty-five books and I've seriously considered quitting writing at a dozen times. I can't quit. It's like an addiction that I've battled. But I stopped trying to stop writing when my beloved husband commented to me that I'm happier when I write.
He's absolutely accurate. Once I get a story fixed in my mind and fleshed out with story arc and an internal/external conflict, that story is alive. It breathes in me. I witness the character interactions like watching an engrossing movie.
We Should All Engage in Activities that Make Us Happy
I've heard some writers say that they don't necessarily like writing, but like "having written." No judgment of other paths, but this isn't true for me. Even when I'm wrestling with how best to convey whatever I'm trying to convey, writing makes me happy.
I do it because the spinning of ideas and characters into words comes to me and I must pour it all out. I must. I say we should all engage in activities that make us happy.
If writing does it, then write.
* * *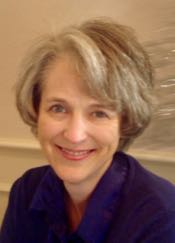 Carol Rose is an award-winning author of contemporary romances. She has written twenty-six books, including Always and Forgotten Father. Her books have won numerous awards, including a final in the prestigious Romance Writers of America Golden Heart Award.
Carol is an active member of the North Texas writing group Pen and Pixels. A frequent speaker at writers' groups and conferences, she has taught workshops on characterization and creating and resolving conflict. She works full time as a therapist.
Her husband and she married when she was only nineteen and he was barely twenty-one, proving that early marriage can make it, but only if you're really lucky and persistent. They went through college and grad school together. She not only loves him still, all these years later, she still likes him—which she says is sometimes harder. They have two funny, intelligent and highly accomplished daughters. Carol loves writing and hopes you enjoy reading her work.
For more information on Carol and her work, please see her website, or follow her on Facebook and Twitter. Read Smooched (Blue Collar Boys, Bk 1) for free here. Look for her new series Amish Vows to be released Fall, 2017.
---
Smooched: When Case Thompson's oldest brother and his wife die in a car accident, Case is stunned to learn that they had chosen him as the guardian for their 8 year old daughter Kaylie. Never much of a family guy, Case soon finds himself packing school lunches and helping with homework. In addition to Kaylie, his brother left him in charge of Scruffy Boys Architectural Salvage, the family business. Just as Case is getting the hang of dealing with accounts during the day and PTA meetings at night, Merritt Morgan, his deceased sister-in-law's twin rolls into town determined to take an active role in Kaylie's life.
Dr. Merritt Morgan regrets the gulf she allowed to grow between her and her twin sister Annie after their mother's death. While she can't fix past mistakes, she's determined to change things with Kaylie. But first she needs to overcome Case's skepticism that she deserves a place in Kaylie's life. Easier said than done when it comes to Case Thompson who is both stubborn and steaming hot and makes her feel things that no other man has ever made her feel.
Against her father's wishes, she takes a leave of absence from her medical residency to grow closer to her twin's daughter. But she's unprepared for the way the handsome Case makes her feel and the memories of her sister. Can they overcome the past? Will Case learn to trust Merritt with his dead brother's child?
Available at Amazon.
Tags: romance writing, writers happy, writing encouragement, writing tips