A Writing for Change Featured Post
I met Ray at a writer's gathering in Colorado. He's written a unique book about his own upbringing as a minority in his community, focusing on his amazing experience of being a part of an elite 13-member team of teenagers from Colorado/Oklahoma that went on an incredible goodwill tour of Japan only 20 years after WWII. Coca, himself a former three-time Colorado state champion, remembers the experience as being one of the most important in his young life. He was recently elected to receive an Honorary Lifetime Membership into the Colorado Wrestling Officials Association (CWOA), one of the highest honors that a wrestling official can receive.

Finding the Real Story
[What event or series of events inspired you to tell your story?]
Actually the publication was never intended to be written as a book, but as a documentation of 13 elite athlete's who went on an incredible journey after graduation from high school.
During a reunion, my teammates from the Japan international exchange program asked if I would trace our odyssey. Consequently, I researched our tour from start to finish . . . and it started to resemble a book!
I turned the corner and started treating it like a book.
After it was accepted by a publisher (Patti Hoff), she strongly suggested that I tell the story of my early childhood. I was reluctant, because it was a dismal depiction of a poor, young minority who was subject to discrimination and hardship. I did not want to play the "poor little Mexican boy" card.
However, she was right on, because when I asked readers what part of the book stood out, most replied, "Your childhood." Chalk one up for the publisher!
During my lifetime, I always wanted to write a book and now I can check this one off my "bucket list." It also recorded the history of my family, for posterity.
Reading is the Source of All Knowledge
[What was it about writing that attracted you?]
Believe it or not, my third grade teacher said: "Reading is the source of all knowledge. If you want to be smart, read everything, and if you want to be smarter, learn to write."
Since the book was published, I have been on the lecture/book signing tour and traveled over 10,000 miles. I don't enjoy the book signing as much as I do the lecture part. The lecture portion is the most gratifying because I am selling the book and sharing my experience one-on-one.
Why Didn't I Listen to My English Teachers?
[What were your thoughts as you were writing?]
One night, I was attempting to complete a chapter and I began to run into problems with composition. I literally screamed out, "Why didn't I listen to my English teachers? I should have paid more attention in class and studied more."
It was frustrating, but after I composed myself, I searched my brain for answers.
I started to recall what my teachers were attempting to train me for. Outline, verbs, conjunctions, commas, vowels, spelling, sentence structure, etc. I went back to the basics and the words started pouring out as I clicked out page-after-page, using my 120 wpm speed to my advantage.
Writers, Never Give Up
Through the years, I have used what I learned in sports—confidence, motivation, physical training—and applied it all to life in general.
As far as the actual writing, I fought the thought of quitting, because my coaches preached, "Never give up. Confidence overcomes fear. Motivation is the foundation for success. Physical training will keep your body moving and that endurance keeps you on track, to compete the task at hand."
You Must Learn More About Yourself
[Compare how you felt before you started writing to how you feel now.]
The old saying, "You must learn more about yourself" came true.
Who am I? Why do I do the things I do? I learned more about myself and answered all the questions that I had about myself and my actions.
Why am I so consumed with the time of day? Why am I so frugal? Why do I always root for the underdog? What world (exactly) did I come from and how did I survive?
Growing up in poverty answered most of the questions as I relived my childhood. Training with a wrestling team, to represent the United States, filled in the blanks.
Am I perfect? No. Do I consider myself smart? No. Did I help and encourage others to succeed in life? Yes. Did I always give 100%? Yes.
Am I a different person after writing he book? No, but I understand myself better and can smile because I know who I am now and who I was as a teenager!
Advice for a Young Writer: Make No Excuses for Not Writing Every Day
If you decide to write a book, have a plan (outline), a target market, understand the message you want to deliver, be dedicated to the project, and do not make any excuses for not writing every day.
Take great pride in producing quality readership and don't worry about the title—it will come, even after you write the book. First and final project: finish the book!
Who's Going to Read It?
When I was in the middle of writing, my granddaughter asked me what I was doing. I explained, "I am writing a book."
She replied, "Who is going to read it?"
Wow! That changed my thinking and I started to change my approach. I wanted parents, coaches, (all) athletes, history buffs, minorities and individuals who wanted to look deep into why/who would compete and why they wanted to be the best they could be.
I also wanted fans to look into the mind of a 17-year-old who took a round trip of 15,000 miles and wonder what was he thinking or how was he reacting to the pressure of being an elite team member.
* * *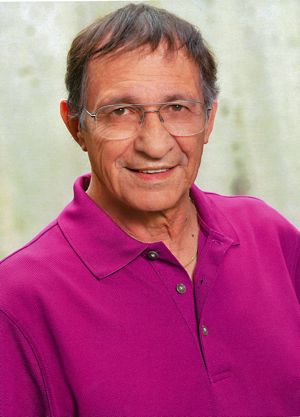 Ray Coca won many honors during his career as an amateur wrestler and later on in life. His most outstanding distinction was being selected to represent the United States of America on the first ever International High School Exchange team in the summer of 1962.
A mere 20 years after a bitter war, an elite 13-member team of teenagers from Colorado/Oklahoma went on an incredible goodwill tour of Japan. Coca, a former three-time Colorado state champion and national college runner-up, opened the bout with a decisive victory.
The author devoted more than half of his life to the sport he loved and along the way helped at-risk youth get back on track to a better life. After college, Coca worked at The Daily Sentinel (Grand Junction, CO) as a sports editor, and then later worked as a Recreation Superintendent and finished his career as an advocate for at-risk juvenile delinquents.
After his retirement in 2009, Coca wrote his book, which was published in 2012. He is currently on the lecture circuit and lives in his hometown of Grand Junction, CO.
---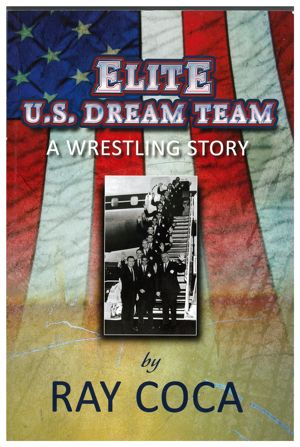 Elite U.S. Dream Team: A Wrestling Story: Elite U.S. Dream Team gives the reader an inside look on how a teenage athlete approaches life, pressure, and hardship, and develops confidence in a fast-paced, competitive sports world of international amateur wrestling.
The book acts as an educational tool as well, in programs that teach youngsters how sports relate to the classroom, and how both are important for preparing for their future in an adult world.
Follow the adventures of a young boy who dreamed of becoming a champion wrestler, despite all the odds stacked against him.
To purchase—email Ray at ray at coloradoprinting dot com.
Tags: memoir, Ray Coca, wrestling, writing determination