by Linda K. Sienkiewicz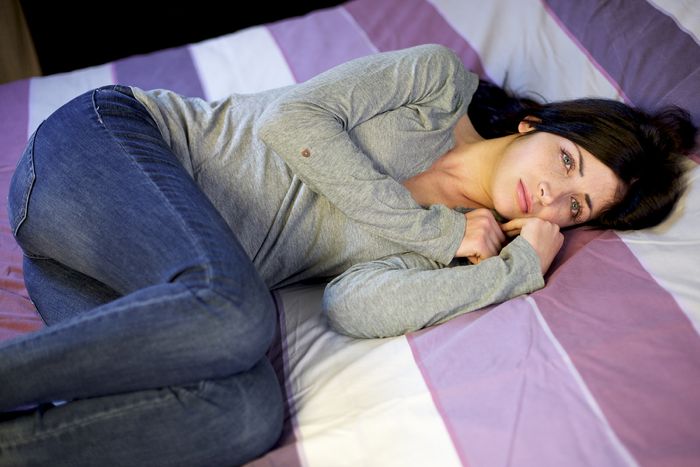 It all started with a Glamour magazine article titled "My Father Was a Rapist" about several young women whose lives were changed when they learned they were conceived in rape.
Their strength, courage and resilience impressed me.
Years later, I was looking for a story line when I remembered the article.
I created a character born in the late 50s, Angelica, who discovers a devastating family secret. When I started writing, I didn't know how she would learn this fact, what would happen when she did, or how she'd come to accept it, but that's the joy and challenge of writing.
Working on the Story was Like Deciphering a Mental Puzzle
Ordering the manuscript was a challenge. It was originally written chronologically, but it read like young adult novel, which it is not. To work around this, I had to start the novel when Angelica is an adult and have her look back on her life, then return to present time.
Finding the best place to start was tricky. Several times I reordered the chapters and found the transitions didn't work, so I'd have to try another chapter. At one point, I was shuffling index cards with all the different scenes around on the floor. It was a mental puzzle that made me want to fling them out the window.
Then, even when I thought I had the best beginning, I had to create a reasonable cause for her to look back while making sure readers didn't forget about the adult character. What would you call that? Back-shadowing?
My Deepest Fear: Am I a "Fluff" Writer?
My deepest fear: I was a "fluff" writer when I wanted to write serious fiction.
I entered an MFA program, eager to learn all I could about fiction, clutching my rough draft in my shaky hand.
My first mentor had me write an imitative piece, where you stylistically imitate a couple pages of another writer's work. I admire Laura Kasischke's fiction so I imitated her writing style. I was shocked at the depth and strength of the piece I wrote.
My mentor told me to hold everything I write up to that standard. It was then I realized what I was capable if I worked at it.
It changed everything.
My Wild Idea—Using Second Person
The biggest moment for me was when I added a second-person address to the narrative, as in "I-to-you."
I had this wild idea—what if Angelica tells her story to her first love, the one who got away? I figured I had nothing to lose by trying it.
It isn't easy to pull off second-person in a novel length piece, though, and there were times I wondered if I was crazy. I feared it would never sell. I was so unsure of myself that, midway through my search for an agent, I switched the entire manuscript to a typical first person narrative.
I found an agent, but she was unable to sell the manuscript. Then I suffered a personal tragedy and didn't touch it for two years. When I finally picked it back up, I returned the narrative to the second-person address. It felt right.
I was energized, confident, and so happy. However, my former agent had shopped it all around, and you can't exactly go back to publishers who rejected it and say "Hey, I rewrote it!" They'd already said no! So I queried small presses on my own, and I was delighted when Buddhapuss Ink offered me a contract.
Readers are responding positively to this aspect of the narrative, too. That's the best part.
Women Need to Tell Their Stories Without Shame
The novel is about the need for women to tell their stories without shame.
Angelica learns not to be defined by her violent conception, and her mother also talks for the first time about what happened to her years ago.
The more I developed this story, the more important that theme became. The way victims of sexual assault are shamed by society has always disturbed me, but I didn't relate my own experience of date rape to the novel until recently.
I'm certain now that was one of the reasons I felt compelled to write this novel. For years I felt I was to blame for what happened to me, and was sure no one would believe otherwise. Being able to say, at last, "This happened, it wasn't right, and it hurt me," was incredibly empowering.
Likewise, for the characters in In the Context of Love, speaking out is powerful and healing.
Channeling Your Own Emotions for Your Characters
Sometimes it feels like it [that writing is a spiritual experience] when you have to channel your own emotions for your characters, which has to be done almost every time you write, if your book is character-driven.
You have to go to that private place deep inside and allow yourself to feel what they do, so you can then write from that place.
I think this act is closely tied to empathy and the inner connectedness we have as human beings. It feels that way for me anyway.
What's Next is Not Going to Write Itself
I'm writing a companion piece to In the Context of Love. Right now, the challenge is getting that first draft out of my head and into the computer screen. I keep telling myself it isn't going to write itself.
(Read more about Linda in her previous post on Writing and Wellness.)
* * *
Linda K Sienkiewicz, award-winning author of In the Context of Love, attributes her creative drive to her artistic mother, who taught her to sew, and her father, who let her monkey around with the gadgets in his workshop. A scholarship art student, she worked in graphics before raising a family. Years later, she returned to her other passion, writing. She has a poetry chapbook award from Bottom Dog Press and a Masters Degree (MFA) from The University of Southern Maine. She is a volunteer for Rochester Area Neighborhood House Inc., a nonprofit human service organization.
In the Context of Love is a 2016 Eric Hoffer Book Award Finalist. For more about Linda and her work, see her website or blog, or connect with her on Facebook and Twitter.
---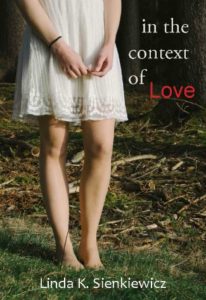 In the Context of Love: Is it ever too late to leave your past and the secrets that haunt you behind?
Angelica Schirrick wonders how her life could have gotten so far off-track. With two children in tow, she begins a journey of self-discovery that leads her back home to Ohio.
It pains her to remember the promise her future once held and the shattering revelations that derailed her life. She must learn to accept the violence of her beginning before she can be open to life, and a second chance at love.
Honorable Mention: Great Midwest Book Festival
Finalist for the 2016 Eric Hoffer Award for Commercial Fiction
Available at
Amazon
and other online book retailers.
Tags: rape recovery, women shame, women stories, women's fiction