I typically cook very off the cuff and by taste.
I don't use measurements unless I am trying a recipe I found and hadn't cooked before. It doesn't take long until that recipe is altered and I no longer have a recipe written down!
Ingredients:
2 Tablespoons of Olive Oil
2 cans of Great Northern or Cannellini Beans
4 cups Chicken or Vegetable Broth (warmed)
1 Small Diced Sweet Onion
3 Slices of Pancetta (optional)
2 Minced Cloves of Garlic
2 Tablespoons of flour
2 Diced Roma Tomatoes
Approximately a ¼ cup Fresh Basil cut Julienne
Sliced then quartered Zucchini or other green vegetable
Salt and Pepper
Directions:
Heat oil in a deep pan and sauté the diced onion and pancetta (if you are using it). When the onion and pancetta are almost done, add the minced garlic cloves and flour and cook until the flour and oil mixture is golden.
Add the broth slowly to the pan and whisk.
Add the beans, basil and tomato.
Add salt and pepper to taste.
Once it comes to a slow boil reduce and let it simmer for 20 minutes.
Taste the mixture and make sure you do not need to add more salt and pepper. Then add in the julienned baby spinach and stir until it stars to wilt. This is pretty quick and I do this after I have turned off the stove.
This is great by itself or poured over brown rice.
* * *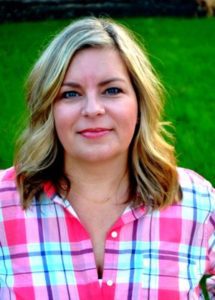 Tammy Cortez is a wife and mother to two beautiful daughters ages 13 and 24. She has been married for more than 25 years.
Tammy grew up in Fremont California and recently moved to Central Texas with her husband and youngest daughter. Prior to her move to Texas, Tammy worked as a Business Analyst for more than 15 years.
Tammy ventured into writing when she wanted to write a story for her youngest daughter Abbey as a gift. After sharing the idea with a couple of friends who had writing books, she was encouraged to look into publishing it as a book.
For more information about Tammy and her work, please see her website and Amazon author page, or connect with her on Twitter.
---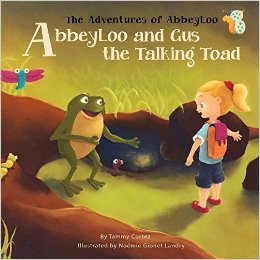 AbbeyLoo and Gus the Talking Toad: AbbeyLoo is a curious little girl with a BIG imagination. This imagination takes AbbeyLoo to some very exciting and often unexpected places.
AbbeyLoo loves exploring her backyard. There is always something new to see. Her favorite find is the many toads that roam her backyard.
AbbeyLoo loves to carefully catch the toads and pet them and talk to them. Normally they don't talk back, but today is totally different.
Follow along with AbbeyLoo on her latest adventure as she meets Gus, the talking toad. Available on Amazon.

Tags: bean soup, healthy recipes, healthy soups, writer recipes