By Si Quan Ong
"Ugh…"
You're frustrated.
Today has been a long day for you and you're absolutely exhausted.
What you really want to do is rest… but you can't.
You've promised your readers you'll deliver your book to them—the book they are now patiently waiting for.
The deadline is looming. And yet you've been working on this particular draft for weeks now.
You need to get in a page or two today, get the draft moving, get the momentum going.
You check the clock. An hour or so has passed and you realise you've been working on the same paragraph over and over again.
The blinking cursor in that word document on your screen hasn't moved since exactly 12 minutes ago.
"Ugh…"
Your mind is blank, mush, unable to think of anything and you're mired in writer's block. You are totally fatigued.
Does this sound familiar?
Today isn't the only time it's happened. No matter what day of the week, and what time you start writing…
You're beat. And stuck. You can't seem to get the words going. Your energy is low, and you just want to crash on your couch.
Forget that you have words to write and drafts to complete.
But it doesn't have to be this way.
You've Been Rewarding Yourself In An Unhealthy Way
Have you taken a look at your writing desk recently?
Whatever's currently on is is probably the reason why…
YOU'RE CONSTANTLY EXHAUSTED!
I'm not talking about the disorganized appearance of your desk, with your stacks of notes, unread books and memo cards.
I'm talking about that stack of snacks in the corner.
And if I hazard a guess correctly…
I'm certain the foods on your table are probably all…
JUNK FOOD!
That's right—the snacks you have on your table are causing your lethargy and your writer's block.
I know how it feels.
Junk food is readily available and cheap. And when you're just that teeny bit hungry and you want something to chew on…
…Or when you're frustrated and stuck on the next word and you want a "reward" to spur you on to writing greatness…
You don't want carrots…
You want chips!
You Are Trapped In A Vicious Cycle
Ever heard of the term "comfort food"?
We enjoy eating comfort food because, well, it gives us comfort. It gives us comfort when we're facing stress, frustration, anger and the whole myriad of negative emotions.
So we snack. We indulge in the pleasurable moments of eating chocolates that explode in our mouth.
This reinforces the idea that junk food is a stress reliever. It becomes such a natural habit for you that once you're afraid or stressed, you'll immediately reach out to something that is comfortable for you.
Junk food.
The thing is, we're writers.
We're all too familiar with tight deadlines, blank page syndromes and unhealthy perfectionism. We summon stress, frustration and anxiety like Gandalf the Grey.
So to cheer ourselves up, we resort to fast food.
But that's not wise. For creatives like you, your brain is your greatest asset. You need to take care of your brain before it can reward you with Pulitzer prize-winning paragraphs.
Or maybe you just didn't believe that healthy food can be delicious, too.
What if I showed you healthy and tasty snacks you can enjoy on a whim, while boosting your energy to push through your draft?
10 Energy-Boosting Snacks To Help You Write Your First Draft
1. Avocado Deviled Egg
Deviled eggs are basically "stuffed" eggs where you mix the yolk of the hard-boiled eggs with a food of your choice—in this case, avocadoes. Eggs are great sources of protein and also contain lutein and zeaxanthin (two vitamins related to beta-carotene that are good for your eyes).
A 2000 study discovered that avocadoes contain five compounds that may reduce liver damage, in addition to a whole range of benefits that avocadoes already have, including being rich in vitamins E and C, potassium, and folate (which helps reduce birth defects in pregnant women).
2. Spicy Roasted Chickpeas
According to a 2010 study, chickpeas (and other legumes) can help control your appetite. Participants in the study consumed fewer processed food snacks when chickpeas were added to their diets.
It's a win-win situation—you get to eat delicious chickpeas, and they helps you with your junk food control as well!
3. Apple with Cottage Cheese
I'm sure we are all familiar with the health benefits of the apple—after all, it's the most famous fruit in the world. The antioxidants can help reduce the risk of the most treacherous diseases we face today, including cancer, heart disease and diabetes.
Cottage cheese contains riboflavin (vitamin B12) and this vitamin supports brain function. Most importantly, it allows you to convert food into useable energy (the perfect energy-boosting food!).
4. Banana with Peanut Butter
Peanut butter? How can peanut butter be healthy?
A study published in the Journal of the American Medical Association discovered that consuming about two tablespoons of peanut butter at least five days a week can lower the risk of developing diabetes by about 30%.
One caveat though: make sure you are buying the peanut butter made from ONLY peanuts (and not filled with sugar and trans-fats).
5. Dry-Roasted Edamame
Beyond its confusing name and its tiny look is a bean packed full of goodness. It is naturally gluten-free and contains no cholesterol. Plus, edamame is linked to a reduced risk of osteoporosis, as well as a reduction in migraines and PMS.
6. Kale Chips
Kale has been found to be a great source of vitamin K, which according to the Linus Pauling Institute of Oregon State University, is an essential factor in blood clotting.
If you didn't know, an inability to blood clot can cause hemorrhages.
7. Green Powder
How can you get a dose of multiple fruits and vegetables in just one minute? The answer: green powder. Green powder is a quick way to consume a concentrated version of several fruits and vegetables, and they work delightfully in giving you that energy boost to finish your work.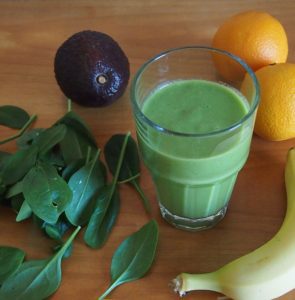 I personally take my green powder with water (just shake it up and it's ready in one minute), but you can also add the green powder into your smoothies or juices. If you're already blending green smoothies, just add half a tablespoon into the mix and you're good to go!
Beware though, that many green powder companies are making exaggerated claims about what they can offer you, so make sure you do your research thoroughly, read through the reviews and only buy green powder from the companies that you trust.
8. Toasted Nori Wraps
Iodine deficiencies are prevalent in the Western world and can lead to serious conditions such as hyperthyroidism. The innocent-looking nori is the plant world's premiere source of iodine. One-hundred grams contain about six milligrams of iodine.
Furthermore, according to a 2001 study, nori has been found to play an important role in stabilizing cholesterol levels.
Nori usually comes toasted when you purchase it, though it can easily become limp if you live in a humid area. To re-toast your nori, simply place it on a cookie tray and heat it up in your oven.
9. Roasted Oats with Yogurt
The yogurt is a great source for probiotics, which help keep your intestines healthy and regular.
Additionally, a 2007 study showed that people who consumed a morning bowl of oats daily had a 29% lower risk of heart failure.
10. Red Peppers with Hummus
Red peppers are chocked full of Vitamin C – in fact, a study in 2000 found that 50 – 100 g of fresh pepper could provide all of your recommended daily amounts of Vitamin C!
Also, the hummus has been classified as a superfood and can lower the risk of cancer and heart disease because of its folate richness.
Do You Think You Can Do It Too?
Look at the 10 examples of delicious (and gorgeous-looking) healthy snacks.
They can all be prepared in less than five minutes. (That's even faster than buying a McChicken at the counter.)
Now you have no excuse for reaching for that packet of Lays lying on your table.
Do you eat any healthy snacks while you're at your desk writing? Please share any recipes you may have.
* * *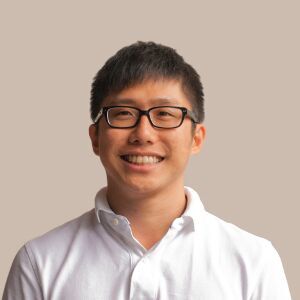 Si Quan is The Marketing Guy at Tware, a wearable technology start-up. He specializes in finding out how more rest and relaxation can actually translate into better, more productive work.
Want to find out you can rest and work at the same time? Click here to find out more about AiraWear, an intelligent massage jacket that allows you to have a massage anywhere, anytime.
Connect with AiraWear at Twitter or Facebook.
Sources:
American Chemical Society. (2000, December 20). Avocados Contain Potent Liver Protectants. ScienceDaily. Retrieved February 16, 2016 from www.sciencedaily.com/releases/2000/12/001219074822.htm
Ahlberg, A. (2010, December 2). Legumes Linked to Appetite Control. Emmaus, Pennsylvania, United States of America. Retrieved from http://www.rodalesorganiclife.com/food/beans-and-legumes
Higdon, J. (2000). Linus Pauling Institute: Micronutrient Information Center. Retrieved from Oregon State University: http://lpi.oregonstate.edu/mic/vitamins/vitamin-K
Howard L.R., Talcott S.T., Brenes C.H., Villalon B. Changes in phytochemical and antioxidant activity of selected pepper cultivars (Capsicum species) as influenced by maturity. J. Agric. Food Chem.2000;48:1713–1720.
Nordqvist, J. (2016, January 12). Nutrition / Diet. United States of America. Retrieved from http://www.medicalnewstoday.com/articles/267290.php
Sifferlin, A. (2013, June 13). Eat This Now: Seaweed. Retrieved from TIME: http://healthland.time.com/2013/06/13/what-to-eat-now-seaweed/
Tremblay, S. (2014, January 22). Benefits of Cottage Cheese. Retrieved from Livestrong: http://www.livestrong.com/article/473534-benefits-of-cottage-cheese/
Photo credits:
Deviled Eggs—mealmakeovermoms via Foter.com
Bananas & Peanut Butter—Peanut Butter & Banana via photopin
Edamame — micala via Foter.com
Kale Chips—Unsophisticook via Foter.com
Yogurt and Oats—Overnight Oatmeal via photopin
Tags: first draft, healthy snacks, the writing life, writing, writing and snacking