For me the biggest physical challenges come from my eleven years dealing with incurable lymphoma, and two (so far) courses of chemotherapy, which have left permanent side effects such as weight gain from high dose steroids, trouble with concentration, and now shaky hands.
Eating as healthy as possible, walking, and practicing Tai Chi help a lot, especially the Tai Chi, which not only helps with balance, coordination, and concentration, but provides an inner peace which spills over into every aspect of life, including writing.
I try to eat organic and as few processed foods as possible, since I can now taste and smell chemicals in everything.
I guess that's one good side effect of chemo!
I have finally bought a small electronic recorder. I'd like to experiment with talking writing ideas while I walk, if I can manage to stay coordinated; that's the challenge. But I think it might encourage me to walk every day instead of just 2-3 times a week because I don't want to get too far away from my notebook or my computer. (I've always written my first drafts by hand, but I may have to change that now that I get these shakes from the chemo.)
Be Careful Who You Tell That You Hear Voices
I'm too determined and hard-headed to let rejection get me down. In fact, I collected over 600 rejection letters before I finally sold a short fantasy story to an anthology.
My biggest emotional challenge is feeling out of step with the people around me.
I have to be careful who I tell that I hear voices in my head!
I also don't like marketing myself online; I'd much rather market for other writers. Thankfully I've found a supportive group online, and we tweet one another's books.
My favorite way to market is to do presentations and sell my books afterward. I actually enjoy public speaking!
Finding Kindred Spirits on the Solitary Writing Journey
I have always been drawn to other artistic people, in person and in the last few years, online too.
I have a writer buddy I met in a writing class in 1986 who now lives in another city, and once a year we get together for several days, reading everything the other has written in the last year, offering comments and suggestions, and then we visit all the Half-Price bookstores we can find and eat lots of Chinese food.
This regular ritual has been going on for 25 years!
I also have a wonderful local critique group of three other published writers, and we meet twice a month for critique sessions. It helps to find kindred spirits to lift one's spirits on this often solitary writing journey.
When My Publisher Went Out of Business
In March 2013, my publisher went out of business at the same time I had a huge betrayal in my life, and my beloved sister-in-law died of fast-growing cancer.
I got my rights back to my two books, but it took an entire year to get around to self-publishing them. I just didn't have the heart to learn something new until I processed my grief.
I'd always been traditionally published. But now I can call myself a "hybrid author," since I have four self-pubbed books, an easy reader with RR Books, and my first YA historical will be released in January 2016 with Pauline Books & Media.
The One Thing that Keeps You On Your Path
Remembering that I write because I love to write.
It's as important as breathing to me; some days it's more important than breathing.
It doesn't hurt that my head is so full of characters clamoring for me to tell their stories that I'll never run out of material.
Advice to a Young Writer: Don't Measure Success by Money

The most difficult part of being a writer is resisting the temptation to measure success only by how much money you make.
Very few writers are able to live off their earnings.
Write because you love the process, because you have to write, not because you want fame or fortune. Fame and fortune are fickle and fleeting, but love is forever.
* * *
Katy Huth Jones grew up in a family where creative juices overflowed and made puddles to splash in. Today, when not writing or sewing or drawing or taking photos, she plays piccolo and flute in a regional symphony. She lives with her husband Keith in the beautiful Texas Hill Country. Their two sons, whom she homeschooled, have flown the nest and live creative lives of their own. Best of all, she is a cancer survivor.
For more information on Katy and her writing, please see her website, or connect with her on Twitter, Facebook, Goodreads, Pinterest, or LinkedIn.
---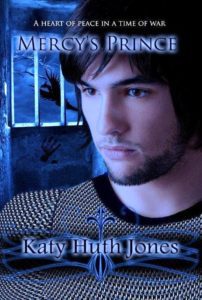 Mercy's Prince: YA fantasy about seventeen-year-old Valerian, who must put away his dreams of becoming a scholarly monk and take his brother's place as crown prince.
Through his unique bond with a pacifist healer named Mercy, the prince finds the courage to seek out the great dragons of legend to ask for their help in defeating the monsters who killed his brother and now threaten the land with destruction.
Available at Amazon.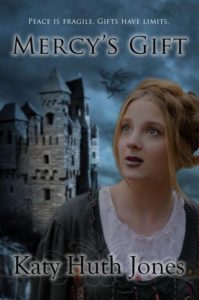 Mercy's Gift: While Prince Valerian adjusts to marriage as well as his new title, conspiracy brews in the south among disgruntled lords who wish to separate from the north. The situation is made even more volatile by a charismatic rebel leader whose guerilla tactics are swift and brutal.
The clandestine efforts of a witch hired by one of the lords render Valerian's gift of Sight ineffective, and Merry's Healing gift is sorely tested. It has become dangerous for a northerner living in the south, and if the gifted young royals fail to stop the growing rebellion, evil will reign in Levathia. Available at Amazon.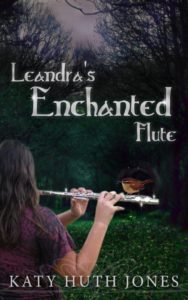 Leandra's Enchanted Flute: Fourteen-year-old flutist Lee Ann Graves is a survivor—she has beaten cancer. But her greatest battle is yet to come. The Carolina wren who has sung outside her window during the long weeks of chemotherapy reveals himself as Songcatcher. He knows Lee Ann's real name is Leandra, and he transports her and her flute to a magical world that is dying because of a growing world-wide "canker."
Leandra is restored to health and her flute transformed by what magic is left in the world. But as she searches for the source of the canker, the malignant forces take their toll, not only on the land, but on Leandra's physical and mental well-being. With the help of Songcatcher, other bird friends, and a very human prince, Leandra must find a way to heal the land she has learned to love before it is too late. Available at Amazon.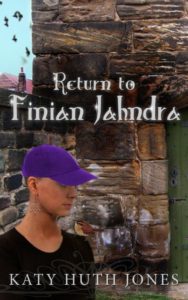 Return to Finian Jahndra: How can you be a hero when you're already a legend? Four years after saving the magical land of Finian Jahndra, Leandra's cancer has returned and the prognosis is grim. At Songcatcher's request, Leandra returns to help her bird friends and Prince Aspen repel an invading army.
But something is terribly wrong–her flute has no magic and her health is not restored. Despite heartbreaking losses, a series of perplexing mysteries, and the exhaustion of her advancing illness, Leandra must find a way to rally the birds and humans of Finian Jahndra to meet a much greater and deadly force before the magic dies forever.
Available at Amazon.
Tags: the importance of writer's groups, writing and cancer, writing and publishing, writing and rejection