It is difficult to be physically active when writing and this is a challenge for me as I am a very active person.
Furthermore, when I write I consume large quantities of gummy bears.
I ride intervals on a stationary bicycle five times a week.  I walk a lot; this is more for my mental health though as I always walk with friends.
I also use a lumbar cushion and I built a platform so I can write while standing.
Overcoming the Challenge of Dyslexia
My biggest emotional challenge is myself. I am an awful doubter. When I was in third grade I was told I would never be a writer because I am dyslexic. Although I believe that I have proved these people wrong, I still let those insecurities creep into me head and I do question myself from time to time.
All I have to do is look at my children and remember that I can't tell them they can be anything they want to be unless I do the same.
The Darkest Moment
My darkest moment happened when I was 8 years old and a teacher told me I would never be the writer I dreamed about being because I have a learning disability.
I am very glad people understand dyslexia better now. I don't feel like it is a disability at all. It is a creative asset. So what if I learn a little differently than everyone else around me? I like being different. It makes me stronger.
The One Thing That Has Kept You On Your Path
My children and my husband as they always believe in me. With their support I feel like anything is possible.
Advice for a Young Writer
Never give up. If writing is in your heart, you have to do it. It is part of your soul. You will never be happy unless you just sit down and start typing.
No one else matters. Write for yourself and you will feel happy and fulfilled.
* * *
Stacey R. Campbell lives in the San Juan Islands with her husband and three daughters. She is a graduate of the University of Washington and a dyslexic writer who believes there is no such thing as a bad reader.  She is the author of the young adult novels Hush and Whisper and the highly acclaimed middle grade swashbuckling pirate book ARRGH!
When not at her desk writing she can be found hiking, sailing, or skiing. She enjoys chocolate in any shape or size, too many cups of coffee and laughing (often too loudly as her daughters say) with her friends and family.
For more information about Stacey and her writing, please see her website, or follow her on Twitter, Facebook, Goodreads, and Pinterest.
---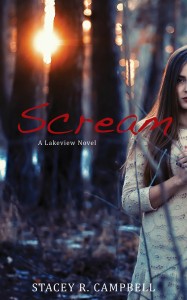 Scream: It's Halle Henry's final year at Lakeview Academy, and she is determined to make it her best year yet.
But when drugs are discovered in her boyfriend Alex's backpack and he is expelled, Halle's life spins out of control.
Refusing to believe the accusations against him, Halle vows to get to the bottom of what really happened and bring Alex back to campus so they can graduate together.
New! Due out June 5, 2015.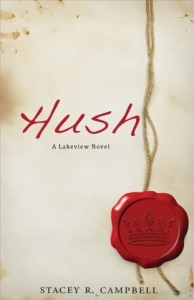 Hush: After finalizing her adopton, Blakely Henry's parents swore to never question the origin of her birth. But after Europe's favorite monarchy is killed in a single act of terrorism, questions arise.
Max Ryder thinks he knows the truth. Sworn to secrecy, Max is admitted into an exchange program halfway around the world with the sole purpose of finding out if he's right. When a stolen email surfaces, Blakely's life is threatened and Max start to question what he is really after.
Available at Amazon, IndieBound, and Barnes & Noble.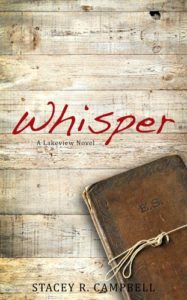 Whisper: On a snowy January night, just days after a fire that nearly destroyed the school's library, Elsie Stewart, daughter of the headmaster and founder of Lakeview Academy, dies slipping beneath the ice of frozen Clearwater Lake.
Unable to right the wrongs she committed before her tragic death, Elsie's spirit walks the halls of her father's school, waiting for someone who can.
Available at Amazon, IndieBound, and Barnes & Noble.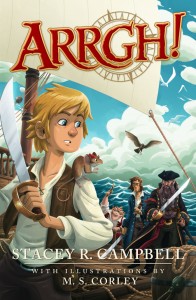 Arrgh: Forced to remain silent after being kidnapped by pirates, Christopher must find a way to save an innocent merchant ship's captain and his daughter from the evil grasp of Captain Redblade.
Proving that friendship and family are worth fighting for no matter the costs.
Available at Amazon, IndieBound, and Barnes & Noble.
Tags: children's books, middle grade novels, Stacey R. Campbell, writers and dyslexia, young adult novels