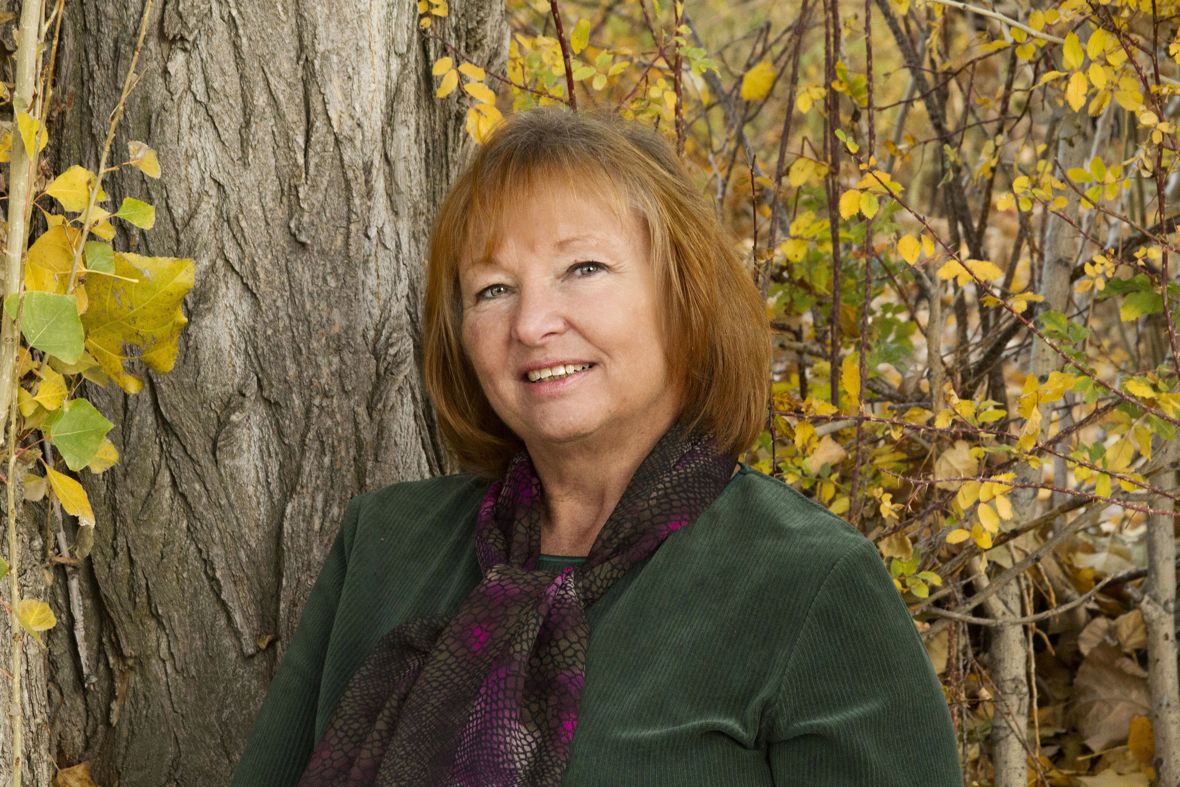 The biggest physical challenge for me as a writer is staying physically active.
I have diabetes and it's important to get at least thirty minutes of exercise every day. If I don't do it first thing in the morning, I can't manage to work it in.
I am a walker and try to walk three to four miles a day, when I'm organized. But too often I get up wanting to write, and I struggle to make exercise a priority. I also do yoga once a week, and the breathing exercises are very helpful when I'm feeling stressed.
My Characters Start Chattering On My Walks
In the summer, I have a big garden and yard to take care of and I tend to do that first thing in the morning or after my day of writing when the weather is cooler.
A type A personality, I am always busy doing something, but it may not always be what I should be doing. I used to walk and listen to lectures and podcasts, but now when I walk I like to listen to the sounds around me.
It never takes long before my characters start chattering and I find I am writing pages of dialogue as I walk. But yes, making time to exercise when I'd rather be pounding the keyboard is my biggest challenge.
Finding Ways to Eat Right & Move More
Some of my writer colleagues are installing writing desks to their treadmills and I've given this serious consideration. I'm not sure I can walk and type at the same time, but I'm willing to give it a try.
Also, I have one of those big exercise balls I sit on from time to time in front of my computer to give my core and back a workout.
As for eating while I'm writing, I never think about munchies unless I'm stuck. Then, because I don't want to do the hard work, I'll wander off to the kitchen for something to eat, which, of course, doesn't help, because I still have to work through the tough spots when I get back to my desk. So that's a habit I'm trying to break.
As far as healthy snacks, I find keeping a glass of ice water handy keeps me hydrated and from running to the kitchen for unhealthy snacks. I try to eat four or five small meals a day, and when I say small, I mean small.
Some days lunch will be a cup of yogurt. With diabetes it's important to keep my blood sugars level so small numerous meals and lots of water keeps me felling well enough to pound the keyboard every day.
I Want Everything to Be Perfect

My biggest emotional challenge is self-doubt. I am a perfectionist and want everything to be perfect. I labor over every word, every phrase, and once it is written and even published I go back and look at it and try to figure out how I could have made it better.
If I would spend as much energy writing and promoting as I do doubting that my work is good enough, I'd have a dozen books finished by now.
Is it good enough? How can I say that better? Will (famous author) read my work and think I'm stupid? Worrying about being good enough keeps me from being more productive.
How to Overcome Self-Doubt?
Overcoming self-doubt is an ongoing process. Some days are better than others.
When I'm really having a down day I remind myself of how far I've come. I look back at that novice writer and realize that writing is a journey and that's what draws me to writing as a career.
I will never know it all, I will never write as good as Famous Author, but each year I write better than I did the previous year.
I also remember that the introverted writer so scared of addressing an audience she couldn't eat now gives workshops to dozens of people. I've been doing this for a long time, and each day is a chance to create something new.
I read a lot and when I get depressed, I read biographies of writers. The Writing Life by Annie Dillard and Making a Literary Life by Carolyn See are two books I keep handy and reread when I feel like I'm wasting my time and spinning my wheels.
I also have a writing buddy who is at the same level of writing that I am, so we share similar experiences. It helps to have her to talk to and bounce things off of when my self image is skewed and I'm feeling defeated.
I also stalk writers I admire on Facebook. Knowing they struggle with the same things—self-doubt, rejections, writer's block, time constraints—helps me feel like I'm normal, and that all writers experience these frustrations and setbacks.
The friends I have developed through social media are invaluable. They help keep me from feeling like I'm working in a vacuum.
I also think it's important to continue to attend writing conferences and workshops. The person sitting beside me or presenting the workshop has probably faced the same doubts and challenges I have. That camaraderie goes a long way to help me feel grounded.
A Writing Career Isn't for Wimps
A writing career isn't for wimps. Everything you hear about how hard it is really is true. It's an uphill battle all the way and if your feelings get hurt easily and you can't handle rejection or criticism, writing isn't for you.
I worked with the public for more than twenty years before I became a full-time writer, so I had developed good people skills. Used to setting goals, I truly thought that doing my homework and doing my best work would land me my dream agent.
But when I pitched the novel of my heart, I was rejected. The agent said I was a good writer but she couldn't sell the book. I spent a solid three years writing that book but it hinged on being too literary, which is a tough market to break into.
I was so disappointed, I stopped shopping that book. I even wanted to stop writing, thinking if I can't sell what I want to write, why am I putting so much energy into these projects?
After a few months licking my wounds, I went to work on more contemporary novels and other projects. I learned to diversify and that has made a big difference. That old saying, "don't put all your eggs in one basket," really is true. The more products, books/stories/workshops, you have, the more successful you will be.
If You Don't Believe In Yourself, You Can't Expect Others To

Writing is a tough business. If you don't believe in yourself, you can't expect others to. The thing that keeps me writing is my love for the written word.
The most magical thing in the world is to be able to pick up a book and connect with the author, someone you've never met and probably never will.
When I have dry spells and think I'm wasting my time writing, I can pick up a book and in no time at all I'm back at the keyboard, trying to create that same adventure for someone else. I love language and playing with words and feel very blessed to be able to call myself a writer.
My mantra is "enjoy the journey and trust the process." Also, you have to get out of your own way, because writers always seem to be their own worst enemies.
Because writing is an art form, lines gray when you try to think about writing as a business. Your creative masterpieces are products and you have to learn how to market them.
You have to check your ego at the door and write because you want to, not because you have to. The energy you bring to your work really does make a difference. It really does show up on the page.
Advice for a Young Writer: Don't Expect to Get Rich Immediately
The hardest part of being a writer is what I call writing in a vacuum. In corporate America, if you put in your forty hours, you have a nice paycheck at the end of the week to show for your time. Writing isn't like that.
Only a small percentage of writers support themselves with their writing. Most of them have other jobs to pay the bills. So the first thing I would tell a beginning writer is don't expect to get rich immediately, if at all.
If you are writing to make money, you are going to have to write for a newspaper or a magazine. You'll have to generate ideas and write on spec. You will write stories that take hours and hours and you may never see a dime.
The Calling to Be a Writer
But if you're a writer, or have a calling to be a writer, you're going to write regardless, because you just can't not write. It's in your psyche. The characters chattering in your head, the mysteries that need to be solved, will send you back to your keyboard never caring if you ever see a dime.
Once you realize that writing doesn't always generate a lot of money, you'll have a better chance navigating a writing career. That plus acknowledging that writing isn't the same thing as publishing.
For years I stopped telling people I was a writer because the first thing they asked me was, "What have you published?" You don't have to be published to be a writer.
To quote a cliché, Hemingway said all you had to do was sit down and open a vein. And, boy, sometimes that's just what it feels like. In order to write well, you have to write from the heart. You have to write the truth in ways others will nod and say, yes, that's exactly how it feels.
And to do that takes hard work and dedication.
But once you've done it, you're addicted, and there's no other drug that can make you feel as proud or as worthy. You've created something no one else can because it's so personal, a huge part of you. It's what keeps writers going back, over and over again.
Always enjoy the journey, and thanks for having me!
* * *
Bonnie Dodge is co-author of the anthologies Voices from the Snake River Plain and Hauntings from the Snake River Plain. She is also author of Miracles in the Desert, a book of essays about Twin Falls, Idaho. Her column, "Life in this Magic Valley" ran in Ag Weekly, a supplement to The Times-News for six years.
Bonnie is co-owner of River St. Press, a small Idaho press and writing resource. Idaho Writer's League's 2010 Writer of the Year, her work has also appeared in Idaho Magazine and Sun Valley Magazine. Her book Waiting will be published in 2014 by Booktrope, Seattle, Washington. For more information on her and her work, please see her website, or connect with her on Facebook.
---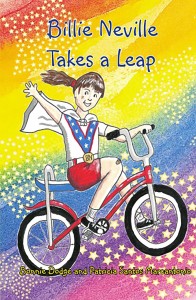 Billie Neville Takes a Leap: Ten-year-old Billie Neville wants to be a daredevil, just like her hero Evel Knievel. She also wants a best friend. Riding "the best bike in the whole world," Billie's desperate to enter a bike jumping contest with three boys and show them her cool bike skills. When Evel comes to town to jump the Snake River Canyon, Billie learns she has to be a friend to make friends and that not all heroes have to soar over canyons. Available at: Amazon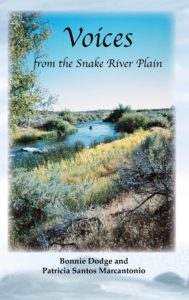 Voices from the Snake River Plain:  Imaginary friends, an old Mexican ghost story, haunting landscapes and a road trip with Louis L'Amour and Zane Grey. These are some of the tales you will encounter in this collection of short stories, poems and essays written by two award-winning authors. Some are funny, others are sad. But every story comes from the heart of the Snake River Plain. Available at: Amazon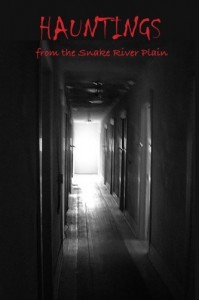 Hauntings from the Snake River Plain:  A lost cave, a possessed canyon, and a visit from mysterious strangers are only some of the stories you will find in this anthology by Idaho writers. Lock the door, turn on the lights, and enjoy these haunted tales.
Available at: Amazon
Tags: diabetes, physical fitness, self-doubt, the Snake River plain, the writing life, writing and wellness